This story is about a 94-year-old Harbhajan Kaur in Chandigarh who proved that you can do whatever you want to in life and whenever you want to. If one has the passion for what they want to do and makes time for it, they can achieve it all by beating the hurdles that come in the way.
Stories like these make us feel extremely motivated to do better in life. These heroes are truly an inspiration for the whole country.
Harbhajan Kaur – Our 94 YO Entrepreneur
In 2016, Harbhajan Kaur, in a conversation with her daughter Raveena Suri, said that she regretted not earning any money on her own. The conversation started when Raveena Suri asked her 94 YO would be entrepreneur if she had any regrets in life. She said that she was happy with her life but that not earning was the only regret she had. On hearing this, Raveena Suri felt the need to erase this regret from her life.
The next thing that she did was to motivate her mother into starting her entrepreneur journey of making delicious treats that her family loved. This was the beginning story of the Harbhajan's that specialize in making besan barfi and varieties of pickles.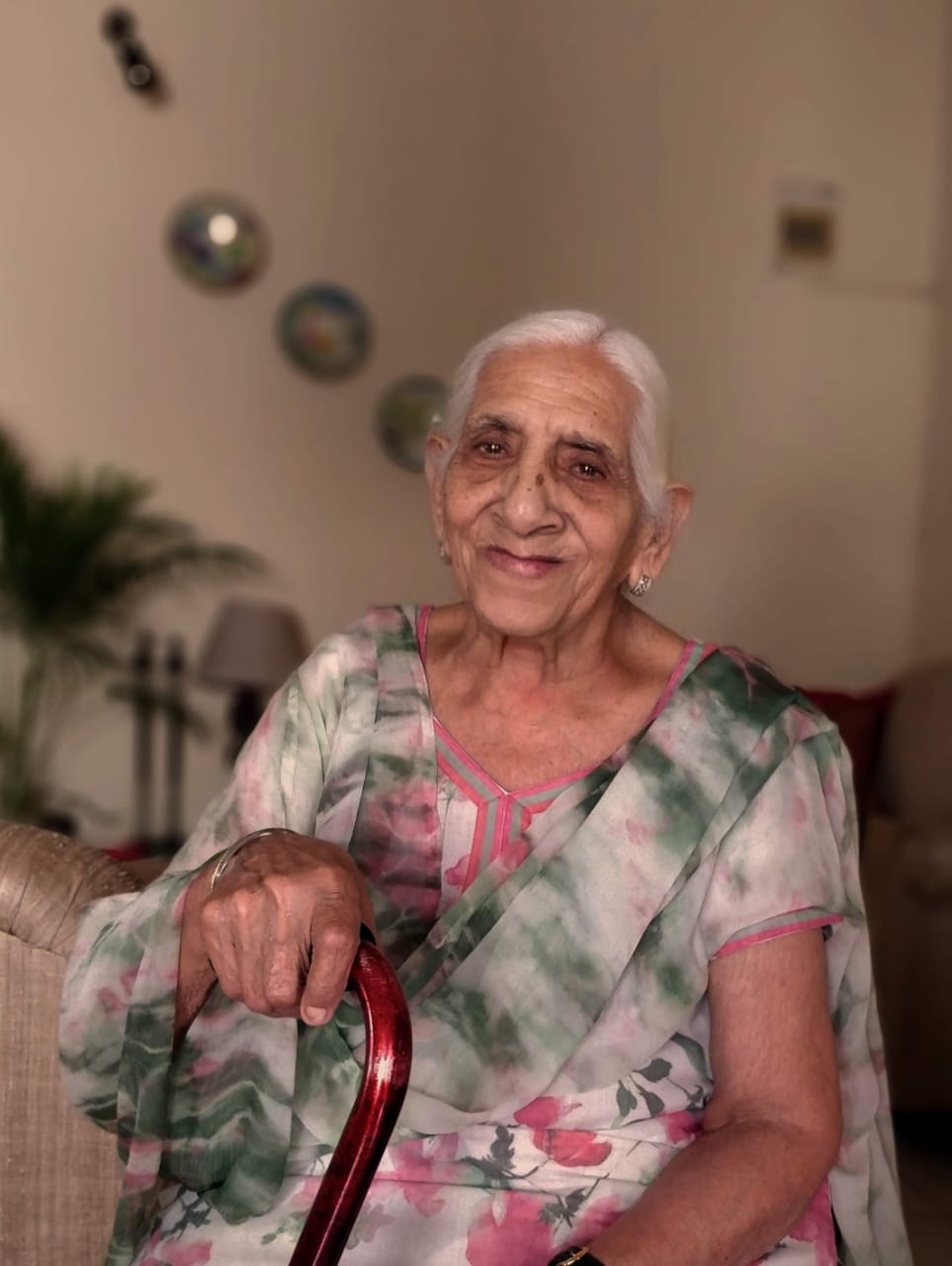 The Beginning of Her Journey as an Entrepreneur
Raveena Suri in an interview expressed how happy she was for her mother. She recalled the times of her childhood when her mother made sweets, squashes, and sherbets and how she had everything at home. But her mother received little recognition for what she did.
Despite being an amazing cook, she was always behind the curtain, but nothing stopped her from working tirelessly for the family. As told by Raveena, our 94-year-old had first set up her shop at a local market, selling besan barfi, and her first income was Rs. 2000. It was indeed an achievement for someone who remained confined to the four walls of her house.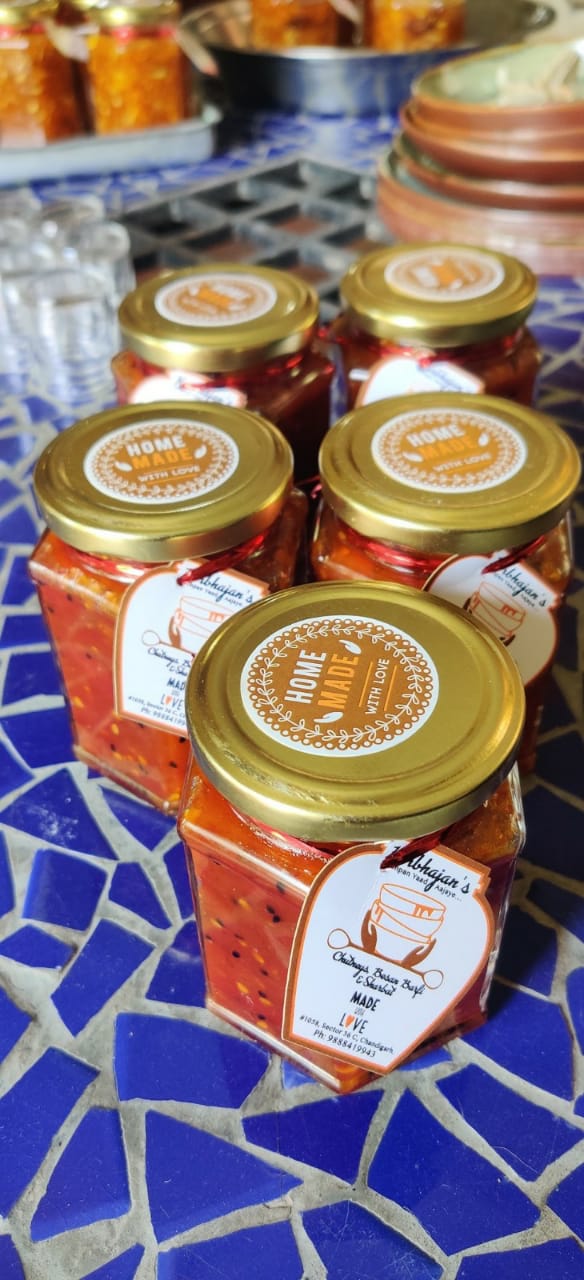 Harbhajan's daughter and granddaughter were her constant support pillars. Her granddaughter looks after the branding and packaging of the food items. It is quite surprising and heartwarming to know that she continues to work and enjoys it despite her age.
A few months back during her granddaughter's wedding, she [her granddaughter] had one wish, and that was to not buy any sweets from the market. Instead, she wanted her grandmother to take charge of it. Her granddaughter wanted to send sweets along with the invitation cards to everyone. This resulted in our inspiring entrepreneur making 200kgs of barfi.
The Success Story of the 94 YO Harbhajan Kaur
Out of all the lovable things of her business, the tagline – Bachpaan Yaad Aaygi is heart-touching and makes us relive the good old days of our childhood.
On asking about the growth of the business, Raveena gave a beautiful reply. She said that what she considers as growth is the newfound confidence of her mother. That she is speaking to her clients and getting all the well-deserved appreciation, giving interviews, counts as growth. This new venture has successfully transformed the life of her mother who used to shy away from group talks earlier.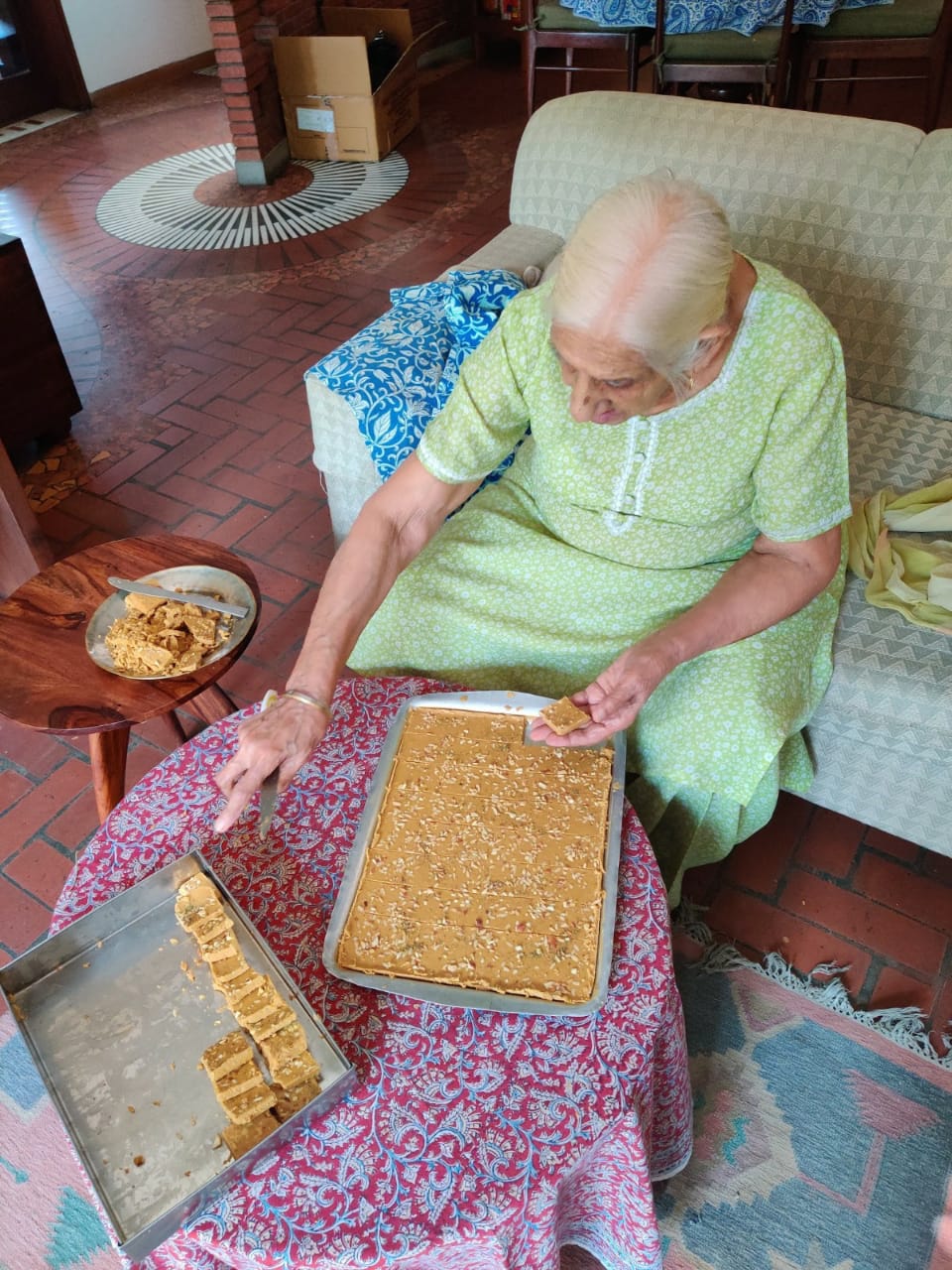 She has made over 500kg of barfi during her 4 years of the entrepreneurial journey and the entire family is a part of the business too. Considering the number of calls they receive regarding inquiries and orders, they're thinking about employing more people.
Few famous people, including Captain Amarinder Singh and Anand Mahindra, have appreciated her for her hard work. Anand Mahindra addressed her as the entrepreneur of the year and Captain Amarinder Singh said that he would love to taste her signature barfi. A greater success awaits our inspiring entrepreneur.
If you liked this story, read about Poonam Sehrawat making use of waste temple flowers to make organic products.
To know more about Harbhajan Kaur, please check – Instagram
If you know about more inspirational stories about a person, company, new idea, or social initiative, and want us to write it on mad4india.com, share such information with us on Facebook or LinkedIn.