This post is covered under a series of New Age Professions. Over time, we would cover more professions that are new and promising in today's time period.
Technological advancement is giving way to creativity. Many budding entrepreneurs' are coming up with new ideas. Women are also taking up additional responsibilities and are leaving a mark in every field. One such motivational story is of Divya Gandotra Tandon, a young entrepreneur from Jammu.
Education of Divya Gandotra
Divya currently lives in Noida with her maternal aunt. She is pursuing a Diploma in Computer Science and Engineering from Prince Institute Of Innovative Technology, Greater Noida. She wishes to pursue law in the future.
Inspiration For The YouTube Channel
While studying in Jammu, Divya used to follow some Youtubers. Her classmates often used to talk about Technical Guruji. She was very interested in new gadgets and kept herself updated with technology information. She got inspired by the work of Technical Guruji. Divya also wanted to be famous like Technical Guruji and came up with a YouTube Channel of her own.
Challenges Faced While Creating Videos
Divya Gandotra named her channel Technical Divya. She didn't have enough funds to buy new products and unbox them. So, she started by giving reviews of coupon codes. She mentioned, "Goibibo was coming up with coupons that time. I used to review and put those coupon codes on my YouTube channel".
Initially, the quality of the videos was not very good. The speed of the internet was low, and it took a lot of time to upload videos. Divya didn't even have a laptop to edit her videos. She calls herself an introvert and had stage fear, so appearing in videos was a big deal. But eventually, videos helped her to deal with her fear of public speaking.
Restarting The YouTube Journey
In 2017, Divya Gandotra opened another YouTube channel with the name 'Tech Divya.' She had a good internet connection because of Jio 4G and could easily upload videos. Unlike her previous channel, she worked on video quality, thumbnails, and tags for this channel. Within a few months, over 10,000 people subscribed to her YouTube channel. Currently, she has over 30,000 subscribers as a part of her YouTube family.
The Idea Of 'The Scoop Beats'
Divya Gandotra came up with a new initiative in 2018. Apart from her YouTube channel, she opened up a website with the help of a friend. Divya named the website 'The Scoop Beats.' She wished to create engaging content for the audience.
Their website covers the latest news and various social issues. During the interview with mad4india, she mentioned, " We don't wish to present one side of any social issue or news. We don't want to be biased. We want people to know the truth and give multiple perspectives."
In 2019, she and her friend made a Facebook page as well. They posted videos, memes, informative posts, etc.
Brands And Collaborations
Divya started her YouTube channel as a hobby. During the interview with mad4india, she mentioned, "I never imagined that I would become famous and different brands will reach out to collaborate with me." She has been invited to many events and has received various sponsorship.
Divya mentioned, " One of the happiest moments was when Snaptube reached out to me to collaborate with them. They gave me a sum of 10,000 rupees, which was a significant amount in the beginning."
She has worked with brands like Aquaconnect, Lazy Gardener, Coolpad, Infinix, ASCENT Technologies, etc.
YouTube As A Hobby
During an interview with mad4india, she also mentioned, "I am currently focusing on my website. I enjoy working for YouTube as well but, YouTube is my hobby. I make videos whenever I get time. I don't make videos to make money. I work because I am passionate about it." When asked if she has any advice for a person who wishes to start a YouTube channel, she said, "It is important to be constant and post videos without taking long breaks."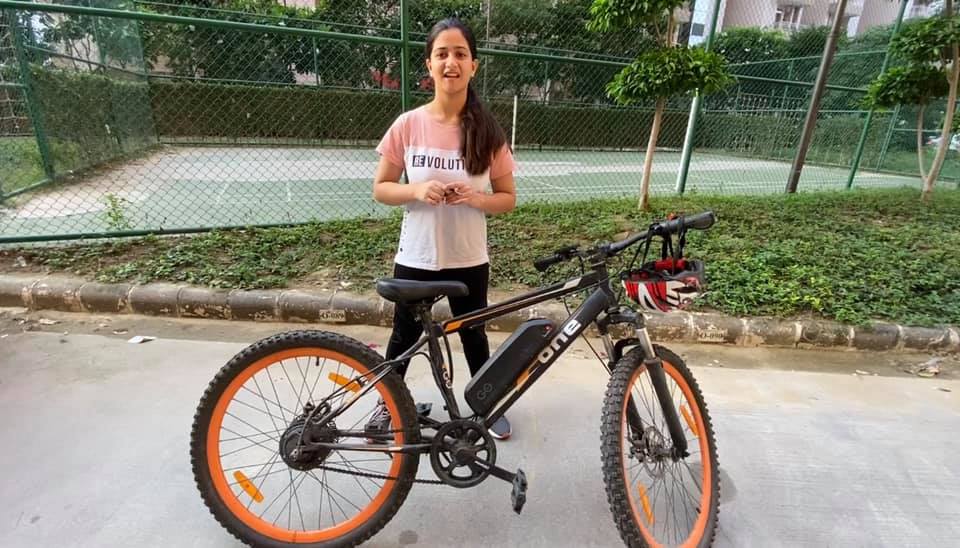 Future Plans
Divya's family has always been very supportive and has always believed n her. She aims to provide work opportunities to the youth in Jammu. Through her work on her website, she aims to create awareness among people about different societal issues and make a positive impact.
To know more about Divya Gandotra Tandon, please check – Instagram, Facebook, LinkedIn, and YouTube.
You can contact Divya Gandotra at info@thescoopbeats.com
If you know about more inspirational stories about a person, company, new idea, or social initiative, and want us to write it on mad4india.com, share such information with us on Facebook or LinkedIn.