Anmol realised that with working parents, nuclear families, and busy neighbours, the only friend left with a child these days is his phone. With comics, cartoons, web series, tv shows and memes, kids of this generation are nothing but a reflection of their phone screens.
Kids talk about what they listen to and imitate what they see. But even with so much screen time, kids fail to divert themselves towards any global or educational channel. They rarely take interest in the salt-pepper of the world, they are busy scrolling whatever the screen shows.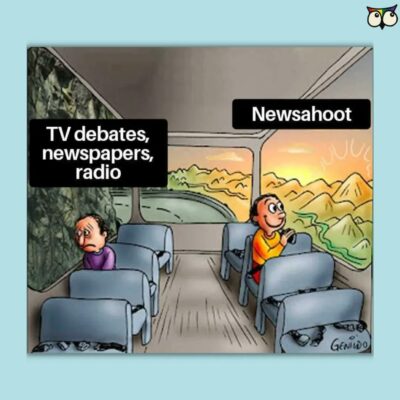 It's not that they are not interrogative of the things around them, they have a lot of questions. But there is a lack of material that ensures a positive direction to the thought process of a child. Kids need simple yet innovative and colourful screens. Therefore, Anmol Malhotra introduced Newsahoot to the kids of our country. This generation is the future and they can only bring real change just like This 19-Year-Old Who Is Using Community Libraries To Educate Underprivileged Children
Anmol's – The Newsahoot
Newsahoot, this ed-tech startup simplifies the complicated topics that dominate the news and turns them into interesting and positive articles for the kids. The portal is divided into three segments which are beginner level (8 – 10-year-olds), medium level (10 – 12-year-olds), and expert level (12 years and more).
Former corporate lawyer, 24-year-old Anmol Malhotra is a graduate of the Rajiv Gandhi National University of Law in Patiala and an alumnus of St. John's High School in Chandigarh. He started Newsahoot, an internet news site with kid-friendly news stories.
Even though he believed kids needed to read the news every day and benefit from it, he discovered that a lot of kids did not enjoy it. Being an avid reader of news himself, Anmol decided to fill the void by creating Newsahoot, the online platform that delivers news to kids in a way that helps them comprehend, value, and remember it.
What Does This News Portal Do?
Newsahoot is an online news portal that curates news stories specifically for kids so that they may observe the events of the real world as they are and can understand things without being fed in the opinion of an adult or others.
The educational technology startup simplifies the complex topics that are frequently in the news and turns them into interesting articles for three levels of learners depending on their age group. Newsahoot only posts one story each day, six stories per week.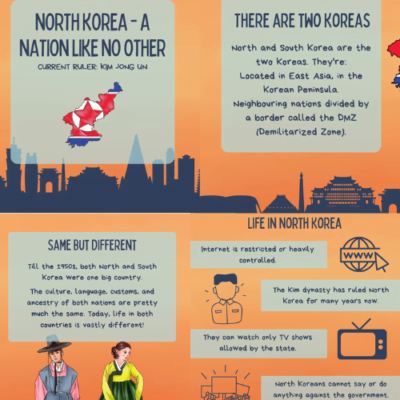 They focus on various topics but mostly on current affairs, such as the political situation of the country or current topics like the conflict in Russia and Ukraine. The Newsahoot website of Anmol also clarifies difficult terms, which aids in increasing kids' vocabulary based on their reading abilities. Around 4 o'clock each day the article is posted, and the followers are notified via WhatsApp.
Anmol initiated the project but he was still working on the ultimate goal of providing quality news to the children. To assess the quality level Anmol and his team welcomed 30 kids to their pilot programme in May and got feedback from parents.
Most parents were positive about it, they liked the idea and one of them claimed that her son had been inquiring to his older brothers about NATO, he was curious to know if his elder brother is aware of it or not. And another claimed that news had become dinnertime talk.
Vision of Anmol Malhotra
Anmol Malhotra explains how the idea for creating a news portal for kids first came to him.
"Over the last few years, there has been a rise in, violence, communalism and faulty news across the world. Traditional news sources frequently present breaking news in ways that may not be suitable for all audiences. I've been a devoted watcher of current events for a while, and I've also taught kids, so that's what inspired me to start Newsahoot. " shared in an interview with Hindustan times.
"I also had the good fortune of teaching children as part of different initiatives in school and college. All this experience came in handy when I started designing Newsahoot."

Anmol Malhotra-The Indian Express
Anmol Malhotra intends to eventually convert the portal into an app-only service. He is currently working with a team of five. But he plans to expand the team after a round of funding.
Anmol hopes to reach as many kids as possible with the news portal. The difficulty faced by Anmol was to guarantee that the standard of the material they distribute to the readers is top-notch despite the emphasis on scalability.
They provide apt and bias-free information, and Anmol wants to maintain that standard. Anmol is future-ready with many plans that are ready to be executed with the news portal, and the kids reading NEWSAHOOT are also getting ready for the future. After reading inspirational and innovative stories like these who wouldn't go Mad4India?
If you loved reading this story, you can also read about Dr Vivek Bindra – The Man Who is Inspiring India's Youth And Making Them Future Leaders
If you know more inspirational stories about any person, company, new idea, or social initiative, write to us on mad4india.com, or share such information with us on Facebook or LinkedIn.