After her husband passed away, Pratiksha Tondwalkar began working at a State Bank of India (SBI) office in Mumbai as a clerical employee just at the age of 20. Little did she anticipate that 37 years later, she would hold a prominent position at the institution.
Tondwalkar began her profession as a sweeper before she even completed her education. She studied hard and put in a lot of effort because she was determined to make life better for herself and her son. As a result, the largest financial unit in the nation SBI has now promoted her to the position of assistant general manager.
The tale of Tondwalkar is noteworthy in India's heavily male-dominated banking industry. Women, who are frequently socially constrained, have had to go above and beyond to advance their careers while still having to look after their families.
Tondwalkar's story is nothing different, her tale was similar to all the others in the country in fact maybe more of a rollercoaster than she had expected. Tondwalker's story will move you as it did move us when we learned about 61-YO Kerala Women Who Runs A Grocery Store And Has Travelled to 11 Countries With Her Savings
Pratiksha Tondwalkar's Story Starts
In 1964, born in Pune, Tonwalkar was married to Sadashiv Kadu only at the age of 16. Her childhood was similar to any other girl of a lower-middle-class family. Because of her parent's financial situation, she was married off before she had finished her class 10th exams.
Kadu, her husband was a book assembler at SBI in Mumbai. She gave birth to her son Vinayak after a year, and the family decided to visit their native hamlet with the infant in order to express their thanks to god. But the universe had other plans for Pratiksha, she had no idea how her life was about to change so drastically.
Kadu unfortunately was killed in an accident while they were traveling. Tondwalkar, a 20-year-old widow, was devastated. She was left to care for her son and herself.
A broken girl of 20 had nothing left to hope for, she needed so many things at that point in time, but money was the most crucial thing. Pratiksha had to travel to the SBI bank at the time to retrieve her husband's remaining money.
She was aware that she had to work, but Pratiksha lacked the necessary qualifications. So to manage things anyhow, she requested assistance from the bank in finding a job."
Pratiksha Became A Sweeper
At that point, Pratiksha managed to secure a temporary position at the bank as a sweeper. She dusted the furniture, swept the branch's property, and cleaned the restrooms for some hours in the morning, getting around Rs. 65 per month. The remaining time was dedicated to care for her son and working at other menial occupations to feed herself and her son.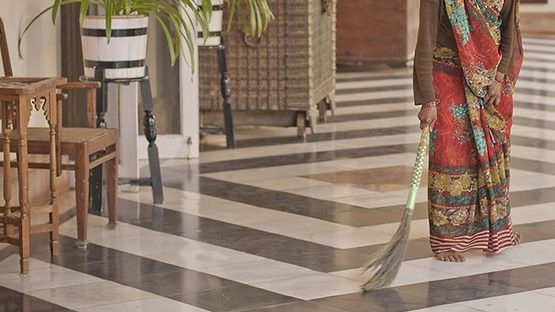 Pratiksha Tondwalkar had nothing with her, she was not educated, not even 10th pass. The biggest challenge for her was finding books and study materials. Fortunately, her family, friends, and coworkers assisted her by getting her the study materials and assisting her in passing the class 10 examinations with a score of 60%.
Pratiksha enjoyed reading literature, which became helpful for her goals. She made it a goal to read every chapter and questioned everyone she came across on the most fundamental topics.
After passing her tests, she didn't turn back. Pratiksha was aware that passing the banking tests was necessary for both – her own relief from financial strain and the future security of her son.
Passing class 12 was the minimal requirement for banking exams. Her financial situation was in ruins. She scarcely made any money. It was a challenge to keep her home secure and care for her son, but she needed to get through this.
Pratiksha would step off the bus one stop early if her son, Vinayak requested a pack of cookies only to save cash. Mothers can be unreasonably giving when it comes to their kids, Pratiksha was a fighter just like Tulika, a Faridabad Mother who Opens Crockery Bank To Fight Disposable Plastic Menace to create a safer world for her kids – Replaced 5 Lakh Plastic Plates From Roads
A New Chapter In Her Life Began
With the aid of her funds, Pratiksha made the decision to enroll in an evening college in Mumbai's Vikhroli. She opted for a night college, studied with the aid of her peers, passed her class 12 tests, and then graduated in psychology in 1995. At that point, she received a promotion to a bank clerk.
As a single mother, Tondwalkar admitted in her interview with TOI, "It was difficult for me to defy the obstacles and stand up by myself, especially to study. Social pressure can be frightening. I frequently had to decide between my profession and my son, but I always had to remind myself that I was doing it for Vinayak."
Pratiksha made the decision to wed Pramod Tondwalkar in 1993. Her bank manager spouse supported her devotion to education and advised her to take the banking exam. Her husband assisted her in taking care of family and home duties. Pramod's parents didn't support her, so he cut ties with his parents in order to support his wife. His support and love held Pratiksha stand all odds and focus on her goal.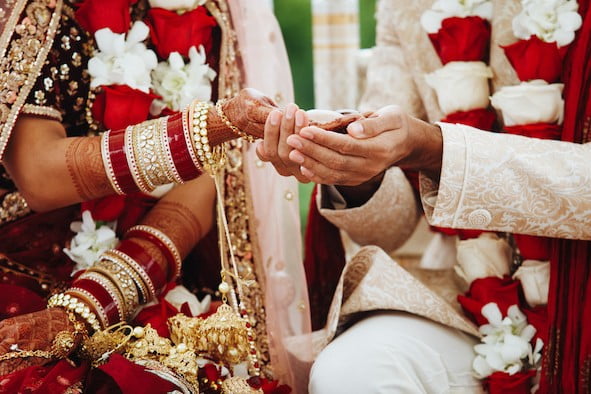 Human is nothing without their family, and fortunately for Pratiksha, they have provided a lot of support. Pratiksha told in one of her interviews with the press "Even when Pramod suffered a paralytic attack, he took care of me, made tea as I studied, and never raised an issue when I had transfers."
All her suffering paid off when Vinayak, her eldest child, also stepped forward to help out the family and urged his mother to continue her education but never give up.
Pratiksha was promoted to trainee officer in 2004, progressed through the various officer grades, and was finally appointed Assistant General Manager in June 2022.
Tondwalkar has two more years left before retiring as AGM at SBI. Despite the fact that her 37-year employment with SBI was successful, she still has a long way to go in life. Her zeal for life and learning is beyond words.
She was an admirable mother who suffered all black and blues for her son, she proved herself as a professional and potential worker at the institution. But the most commendable thing about Pratiksha Tondwalkar is her enthusiasm for growth. Pratiksha graduated from a naturopathy program in 2021, and after retiring she plans to use her education to help others.
"When I glance at my adventure, everything appears incredible and impossible to me, but I am delighted to have pulled it off." "My tale must reach out and motivate anyone who is depressed or unmotivated," said Pratiksha in her interview with MoneyContro.
India and Indian women indeed have stories of struggles, but believe me, all struggle stories are real success stories. Tondwalkar is a motivation we all can look up to, her hands were filled with sand, and she created a castle out of it. Pratiksha Tondwalkar was mad for the betterment of life and we are Mad4Her.
Information is sourced from various news articles.
If you loved reading this story, you can also read about 25-Year-Old RJ From Madhya Pradesh Is Using Community Radio To Spread Awareness On Climate Change
If you know more inspirational stories about any person, company, new idea, or social initiative, write to us on mad4india.com, or share such information with us on Facebook or LinkedIn.