The 'Powergirl' is named Shraddha Rangarh and she is a National Taekwondo Champion.
There are two things that you can do whenever you see some devilish elements in society. First is minding your own business so that you stay safe, which is kind of practical. Second, stand firm in front of the mischievous element and fight it out of the system.
When Shraddha was 7 years old she decided to go with the second instinct. A local boy used to bully Shraddha's friend and she decided to take a stand. That was just a glimpse of the powergirl that the world is going to witness.
We Live In Haryana So…
With all the progressiveness that our society is going forward with, Haryana is still a conservative place for girls. People used to judge and complain about Shraddha regarding "Your Daughter Plays With Boys", and "Your Daughter has hit our son". Shraddha's father dealt with all the societal norms and rigidity with maturity and admitted her to a sports academy.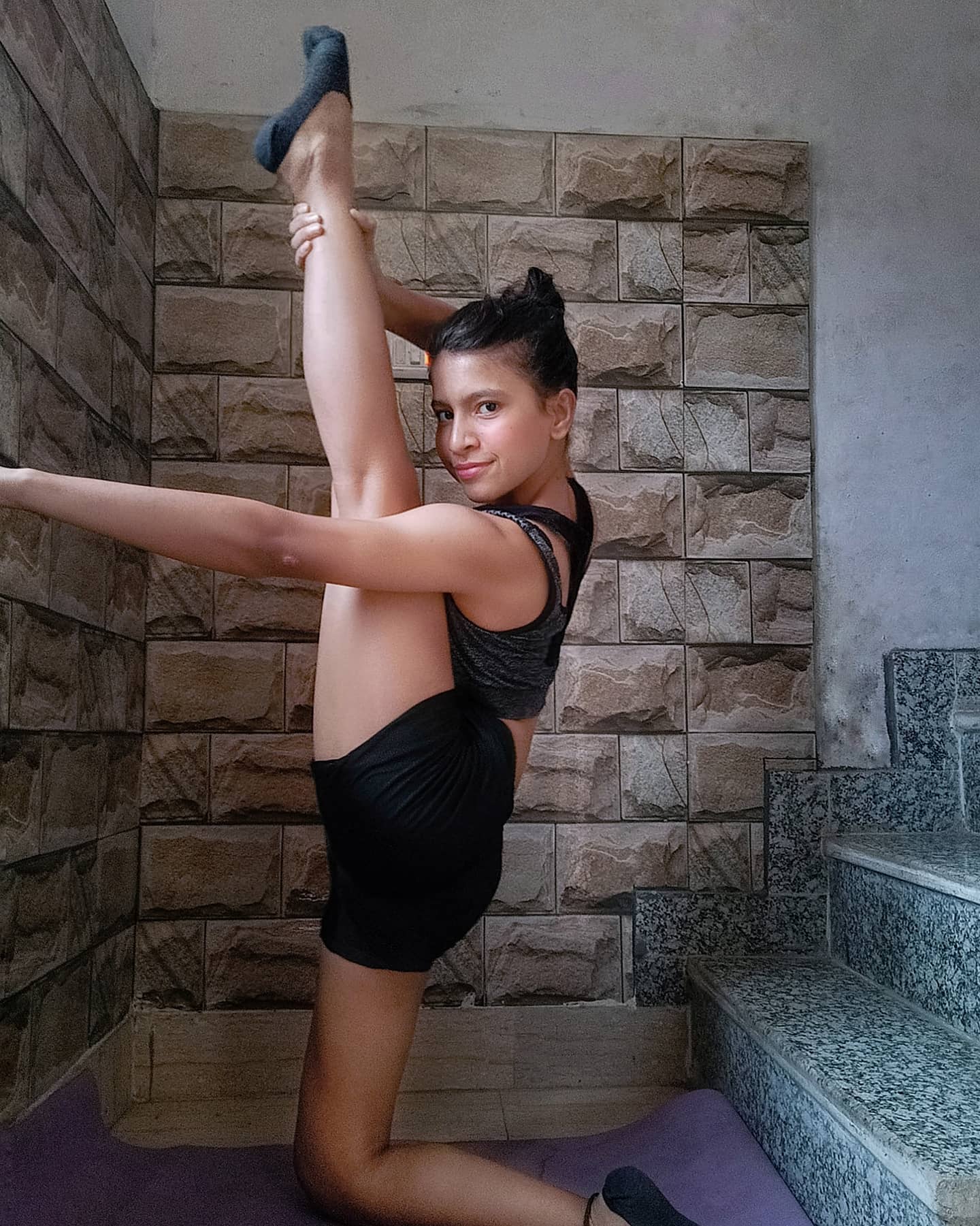 Rather than being frustrated and trying to fit into the good books of society, he decided to stand by the talents of her daughter and supported her no matter what.
That's How A Mischievous Girl Turned Into A Powergirl
Shraddha Rangarh was a naughty and goalless child who became a master of sports just because of her sheer determination and right direction.
The Powergirl was just 7 years old when she joined cricket and won a game in the U-10 women's national team. Then she switched to kickboxing and won numerous accolades including many national gold medals.
One fine day Shraddha's taekwondo coach watched her play football. Looking at her footwork he asked shraddha to try taekwondo. Shraddha without any inclination towards the particular sporting event went on that day. Shraddha loved it to an extent that she started practicing taekwondo the very next day,
The powergirl was about 11 years old. When she started taking the game seriously and what followed next was a sporting sensation.
Awards By The Powergirl
She won a medal in the G-1 international tournament. Shraddha is a cadet national gold medalist. The list doesn't end here. She is a 4 time CBSE Medalist, and 3 times SGFI medalist.
On the 12th Feb, she received an email stating that her claim for the India Book Of Records titled 'Maximum Karate Kicks With One leg In 30 seconds has been finalized. She balanced herself on the left foot to perform 102 nonstop karate kicks.
Collaborations And Recognition
Shraddha Ranghar who is also stated to represent India in Taekwondo internationally. She is a fitness content creator/influencer as well. Having lost her Instagram account having 65k followers due to mass reporting.
Shraddha terms it some of the hard days to go by but she didn't give up on her training and started uploading content again. The Powergirl is going strong with 192k+ followers to date. An Illustration that hard work always pays off.
She creates content related to fitness and nutrition on her respective social media It is because of her online popularity that she got to talk to Vidyut Jamwal in a live session. was just about the time that she got fuelled by India's leading sports nutrition brand. Well not to forget she is the youngest athlete to achieve that. A Powergirl In True Sense.
To Know about the Powergirl of Haryana. follow her on Instagram
If you love reading about Shraddha Ranghar (The Powergirl), know more about This Unstoppable 10-Year-Old Indian Athlete Pooja Bishnoi Is Breaking International Records
If you know more inspirational stories about any person, company, new idea, or social initiative, and want us to write them on mad4india.com, share such information with us on Facebook and LinkedIn.