It's impossible to imagine swimming across the Palk Strait, the marine route that joins India and Sri Lanka. Envisage doing it on the day that a cyclone hit off India's East Coast in the Andaman and Nicobar Islands.
Autistic Girl Swims 29kms Across India & Sri Lanka
Jiya Rai is an autistic girl, the daughter of an Indian Navy officer. Jiya Rai swam over 29 kilometres in 13 hours and 10 minutes. Bula Chowdhary set the record in 2004 when she swam the distance in 13 hours and 52 minutes.
On Sunday (March 20), she swam across Talaimannar (Sri Lanka's northwestern coast) and Dhanushkodi (India's southern coast) as storm Asani approached the Andaman archipelago.
The Para Swimming Federation of India (PSFI) organised the current tournament with the help of several organisations, along with the Swimming Federation of India, the Tamil Nadu Sports Development Authority, and the Autism Society of India. The Goa Shipyard Ltd. sponsored the swimmer financially for the competition.
The Sri Lankan Navy conducted search and rescue coverage in Sri Lankan waters, while the Indian Navy and Indian Coast Guard did the same in Indian waters.
Jiya was Diagnosed With Autism At The Age Of Two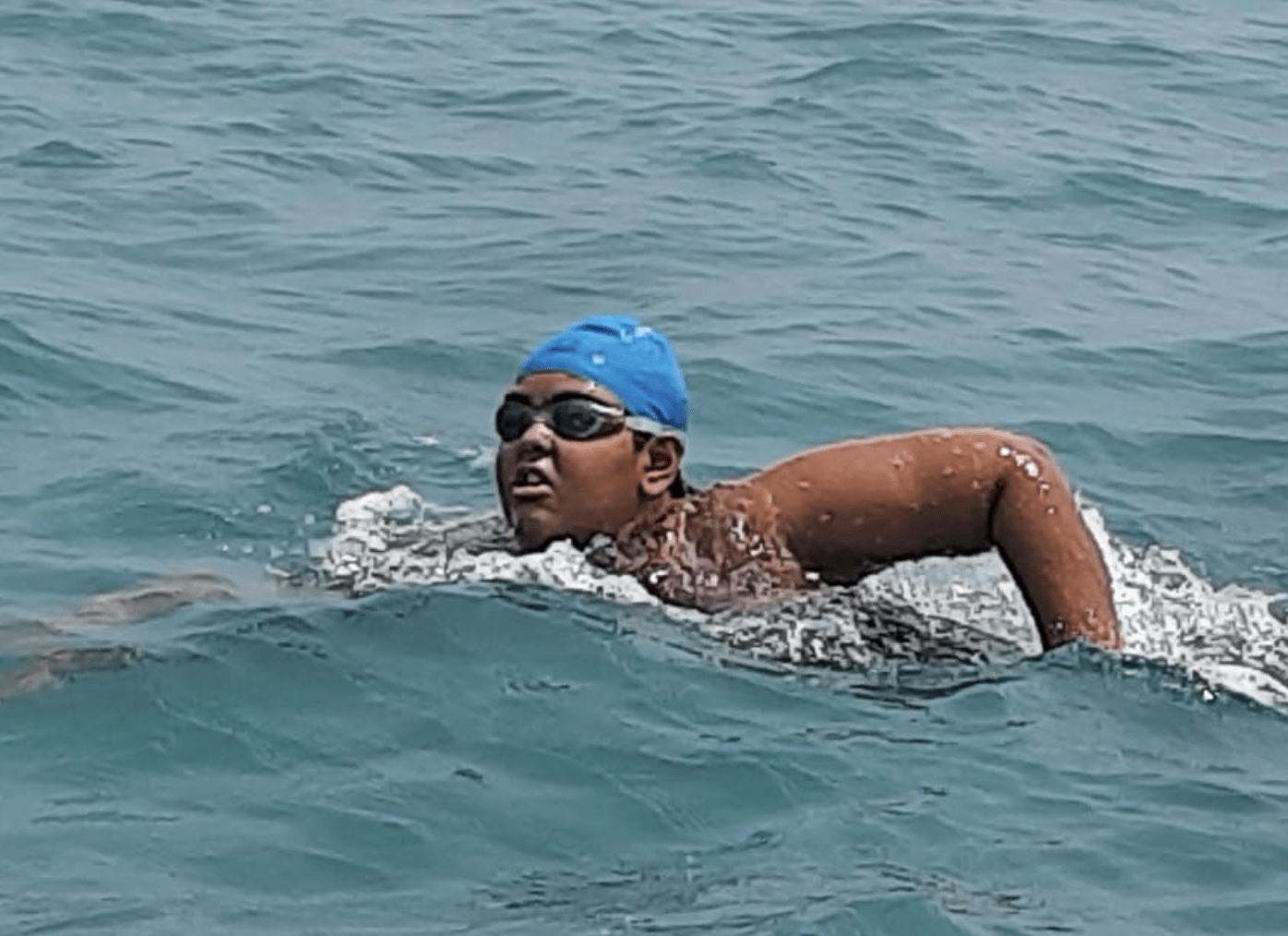 Jiya was diagnosed with autism spectrum disorder when she was a little over two years old. Her doctor realised a few months later that her repetitive knocking may be used as rehabilitation in water activities. This worked wonderfully, as Jiya became more relaxed and developed an interest in swimming.
Jiya Rai was previously awarded the "Pradhan Mantri Rashtriya Bal Purashkar (PMRBP) – 2022," the highest honour granted to individuals under the age of eighteen. In February 2021, she became the youngest and first autistic girl to swim from the Worli sea link to the Gateway of India, covering a distance of 36 kilometres.
Awards & More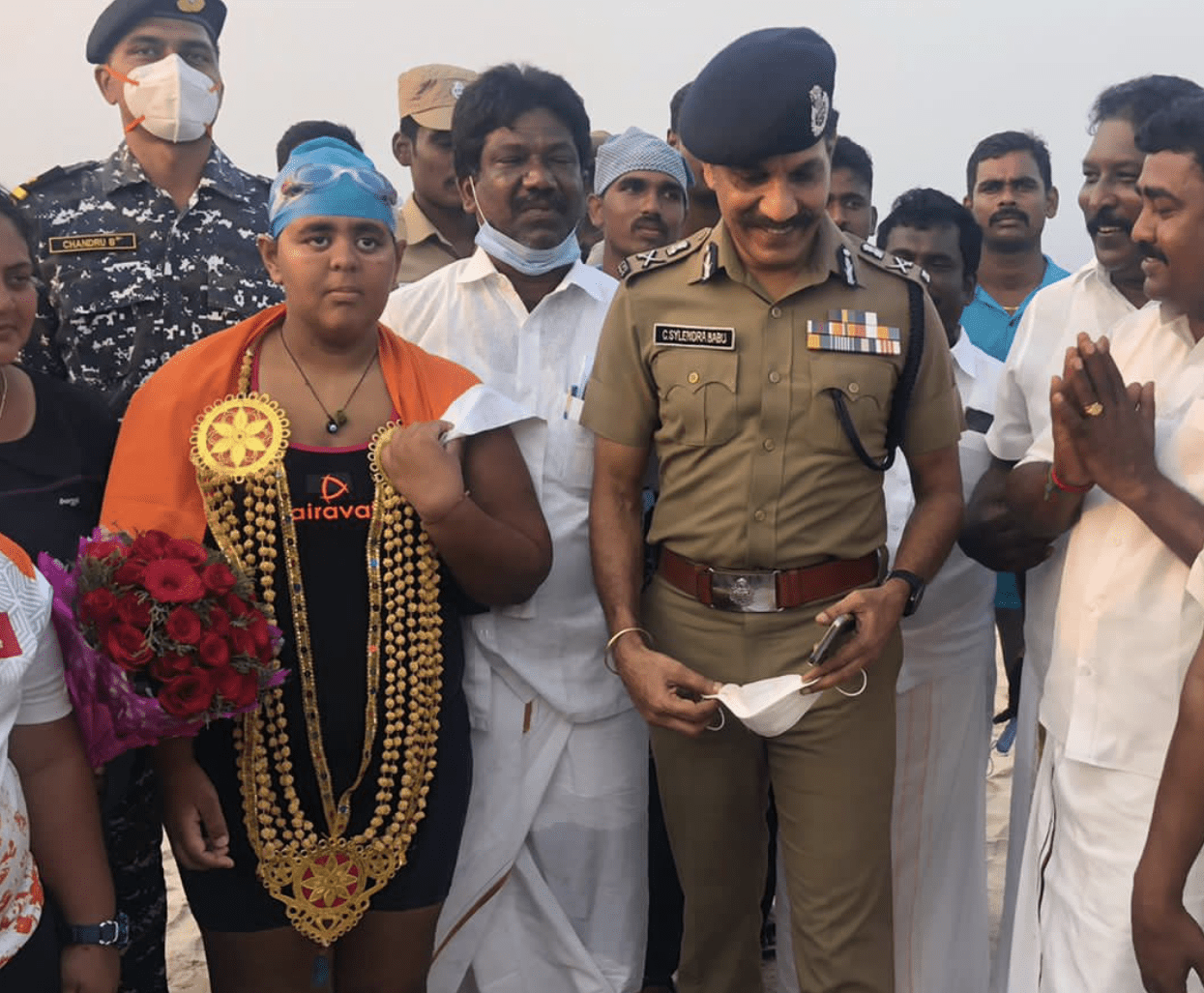 In her national, state, and open water sea swimming championships, she has won 24 gold medals and one silver medal. Jiya holds the world record for the most special to swim woman in the open water, swimming at a pace of 14 kilometres per hour.
Meanwhile, as per a report in the Times of India, Jiya's father, Madan Rai, claims she is now considering competing in the Olympics.
Jiya Rai got the Pradhan Mantri Rashtriya Bal Puraskar award for swimming excellence, which is the highest honour bestowed upon a person under the age of eighteen. Her world-record-breaking victory was committed to increasing autism awareness.
Autism Disorder
Autism spectrum disorder impacts the neural system, as well as the affected person's general cognitive, emotional, social, and physical health. Symptoms might vary greatly in scope and severity. Difficulty communicating, social interaction difficulties, compulsive interests, and repetitive behaviours are all common signs. Early detection, as well as behavioural, educational, and family therapy, may help to alleviate symptoms and promote growth and learning.
Autism spectrum disorder encompasses conditions such as autism, Asperger's syndrome, childhood disintegrative disorder, and an unidentified form of the pervasive developmental disease that were previously thought to be distinct. Some people still refer to autism spectrum disorder as "Asperger's syndrome," which is considered to be on the milder end of the spectrum.
Autism spectrum condition manifests itself in early life and leads to difficulties in social, educational, and occupational settings. Autism signs appear in youngsters as early as the first year of life. A small percentage of children start to improve normally in the first year, but regress between both the ages of 18 and 24 months until they acquire autism symptoms.
If you loved this story, you can also read about Inspiring Story Of 8-YO Scuba Diver Collecting 600KG Plastic Waste to Help Marine Ecosystem Along With Her Father
If you know more inspirational stories about a person, company, new idea, or social initiative, and want us to write them on mad4india.com, share such information with us on Facebook and LinkedIn.