GoPadFree is an eco-friendly period product launched under the umbrella of HealthFab. In a country that still finds difficulty in talking about menstruation like it's a crime, it feels good to see ventures and initiatives like these come up. We, the people at Mad4India, feel proud of Kiriti Acharjee for starting something like this and working towards making the lives of women easier.
Kiriti Acharjee's Life Before Starting HealthFab
Before HealthFab, Kiriti Acharjee worked as a senior analyst in the supply chain and procurement domain of Flextronics, called Flex since 2015. Working with Flex helped him learn about supply chain, procurement, and logistic operations.
Later he switched jobs and joined the e-commerce platform, Amazon as Associate Account Manager. In a year's time, he joined Cloudtail, which is a joint venture of Amazon and Catamaran Ventures. After being given a portfolio of USD 75 million to manage and grow, he quit his job.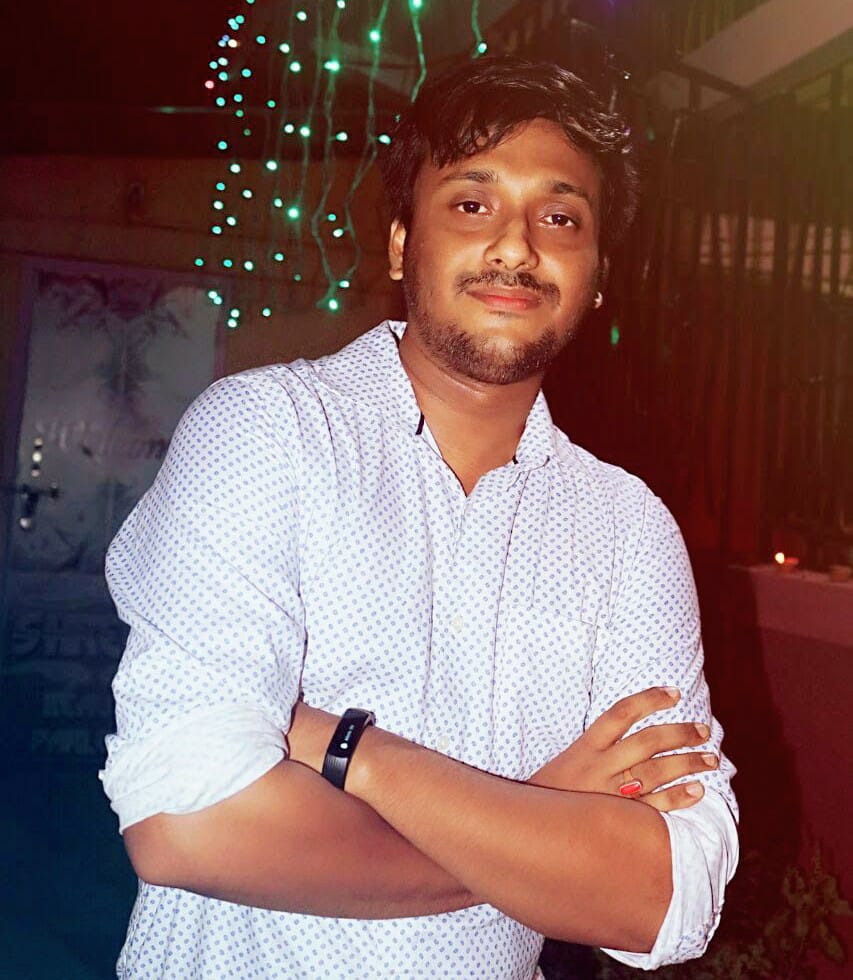 Reason Behind Starting GoPadFree
Kiriti Acharjee always wanted to do something that would make the lives of the working women in his family a little easier and better. Sometimes he observed that the women in his family found it difficult to go to work, as there were very few to no places for changing or disposing of the pads. And as the adoption of menstrual cups is still very low in India, he wanted to make a comfortable option.
That's when it clicked in his mind that he could make something like a reusable period of panty that could replace the conventional sanitary napkins. Kiriti believed he could save the environment from plastic pollution and provide sanitary products to women at the same time. He realized it wasn't something impossible.
Then HealthFab was born with an aim to provide a hassle-free and comfortable environment for menstruating women. Kiriti took his time to test and produce. And after 6 months of development and testing, he launched the final product named GoPadfree – a reusable, stand-alone panty for periods.
For finalizing the product, he incorporated all the feedback he received from his inner circle of people. Saurav Chakraborty and Satyajit Chakraborty joined Kiriti Acharjee as co-founders in his venture and the three of them together got the company officially registered in September 2019.
Features of GoPadFree
This product was designed keeping in mind the comfort and satisfaction of women during that time of the month. It is a patent-pending product. The features of the product are:
They are anti-bacterial – GoPadFree has multiple breathable layers that keep women dry and comfortable and prevent any sort of bacterial production, helping in remaining clean all the time.
Say goodbye to rashes and chafing – GoPadFree's Leakproof Reusable Cotton Period Underwear is your perfect companion when you have to walk miles without worrying about rashes or chafing.
The absorption quantity of GoPadFree is 5 times more than the conventional sanitary napkins.
Eco-friendly GoPadFree – It is durable and doesn't stain so we won't need to buy too many. It also saves us from buying tampons, panty liners, sanitary napkins saving our money and the environment from heaps of plastic waste.
Easy to pack – Only 3 pairs of GoPadFree and you're ready for a summer getaway and just 1 pair more in your purse when leaving for work.
Success Story of GoPadFree
GoPadFree has sold 10,000 units and saved over 3 tonnes of sanitary plastic. As known from Kiriti Acharjee, GoPadFree is listed under the top 75 sanitary products on Amazon. The founders of the company didn't expect to sell so much right in the start along with the positive response they've received. They've received huge and positive responses from the Middle East as well.
They're working towards making it a global brand and have extended their services to countries such as UAE, Australia, Europe, and the US. We're also pitching investors so that people around the world get access to this GoPadFree product.
Being overjoyed, the founders said that the crazy response has surpassed their expectations. Apart from being highly reviewed on Amazon, several users have reached out to them through their website to give them a detailed appreciation of their product. Keeping in mind the importance of eco-friendly products, the trio is working on other products falling under the health and personal hygiene category.
If you liked this story, read about Kaitley, an initiative by a couple to create employment opportunities for mental illness survivors.
To know more about Kiriti Acharjee, please check – LinkedIn
To know more about HealthFab, please check – Website, Facebook, Twitter, Instagram, and YouTube.
If you know more inspirational stories about a person, company, new idea, or social initiative, and want us to write it on mad4india.com, share such information with us on Facebook and LinkedIn.