Money somehow is the new god & everything today is revolving around money. Technical Growth, political development, cultural upliftment, social harmony – every single thing of our civilization is highly dependent on money
We are a developing country, which means financial and economic struggles are our natural mates on the road to development. Urban India is still coping well with it but unfortunately, Rural households which account for 70% of the total population of India, are majorly hit by poverty and low incomes.
poor financial literacy, a lack of work prospects, and limited access to essential services like healthcare and education have made life in rural difficult. Much credit for this sad reality can also be given to the paucity of financial planning, the low practice of savings and the lack of smart investment.
There are many ways to utilize money smartly but they are unfortunately unexplored. One very popular yet novel way Is, investing in the stock market.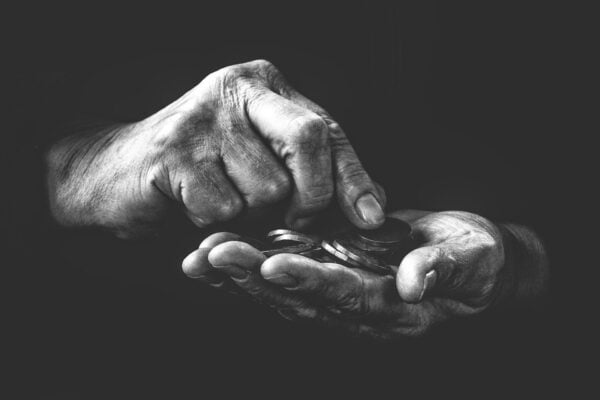 But a common misconception is that it's challenging to succeed in the stock market. That idea might have its origins in the simple reality that no one has ever made an effort to explain to people what the stock market is and how investing in it operates.
Less than 1% of the rural population is involved in investing in financial products. One way to fix this is by educating individuals about the benefits of stock market investing.
In the current scenario interest rates in Fixed Deposits and Savings accounts differ by just a few points. Still, the rural population is very apprehensive to put their money into stock markets because they believe in only having liquid cash and trust that this is their only investment source.
For this reason, Delhi-born startup, Rural Invest is attempting to tackle the urban-rural divide in the country and build a robust digital wealth management platform. Determined to change the mindset of rural India just like Satyam Mehta – An inspiring journey of a 16-year-old entrepreneur, Owner of two startups and wants to change the rural Indian financial landscape
Rural Invest
Started by Naman Tekriwal, Raghav Sharma, Satyam Mehta, and Madhav Sharma (four enthusiastic students) in 2020, the fintech startup helps those from low-income backgrounds save for the future by periodically disbursing small amounts of money.
With the help of an easy-to-access digital platform, rural households will become more financially literate and develop the habit of saving and investing. As a result, Rural Invest provides a practical way for Rural India to invest, save, borrow, and reduce future financial risks while also providing access to cash in difficult times.
Tarakki, a SEBI-registered investment advisor is advising the firm and its product as well as assisting with app development and market research, has teamed with Rural Invest.
How Does The Rural Invest App Work?
With this app-based platform, investing in SIPs is as easy as doing online shopping. An investor can make fixed investments in the mutual fund scheme of their choice at regular intervals using the SIP option.
Journey Of Rural Invest
Over the past few years, this startup had noticed numerous examples of rural Indian homes lacking financial planning and these insights served as catalysts to ignite their interest in "money" and its capacity to empower.
Two years prior to the start of this startup, one of the team members had identified the issue of the crucial lack of financial literacy among the Indian rural young population. In order to promote financial literacy and provide high school students with practical strategies for paying for their higher education, they started a programme called High School Investors.
With time the brains of this app understood that the same approach could be utilized to empower the impoverished, and understood that the rural Indian population confronts a much more serious issue with financial planning.
They began investigating this issue in-depth by reading polls, blogs, papers, and news articles and came to the conclusion that the rural Indian population lacks financial literacy and hardly has any personal financial understanding.
The team investigated that only 1% of Indian rural residents invest in financial products and that only 0.23% of them are familiar with mutual funds and systematic investment plans (SIPs). This figure was the "aha" moment that led to the creation of Rural Invest.
They first focused on the drivers and maids who worked in the neighbourhood, training them and helping them participate in mutual funds. People initially struggled to accept that by only making little monthly micro-SIP (Systematic Investment Plan) contributions, such as Rs. 500–700, they would be able to provide for their family with financial security. But eventually developed trust in the app.
Through its user-friendly & intuitive smartphone application, which processes E-KYCs in under 5 minutes & enables people to participate in Micro-SIPs, Rural Invest is now prepared to create a national effect. The goal is to raise the financial literacy of India's rural people so that they may access cash when they need it, become financially independent and possibly improve their standard of living.
Challenges Faced
Investing in financial products is very crucial for society, especially for the lower income groups to strike a parity between the rural-urban population. However, despite various efforts by the team, the challenges posed are numerous.
Firstly, lower income groups have fluctuating incomes and they try to keep their savings in the form of liquid cash and are really rigid in obtaining any knowledge beyond what they possess. Indians generally prefer to preserve money rather than invest it.
They question why they should invest in the stock market when the banks offer them stable profits. Without risk, there can be no profit. The team invested time and educated people about the fact that 'Investing in the stock market has risks, but if you do your research and understand the market well, you have a better chance of making returns that are far more than the 5% income your bank may offer you annually.'
Secondly, a paucity of resources stops people from exploring outside their purview of knowledge. To access an app-based platform, they need smartphones and a stable internet connection they lack.
To overcome these challenges, Rural Invest is working towards designing various platforms to liberate the downtrodden population of India.
Road Ahead
The country's rural people will eventually be taught the habit of saving so they can make goal-oriented financial decisions. Additionally, this farmer's help app wants to improve its readiness for unforeseen events like demonetization or COVID-19 through greater education and awareness.
The App already houses 400 individuals who have invested an amount of 3 lakh rupees. The team is working day in and day out to achieve a huge number of registrations on this platform to make the world aware of the advantages of investing in financial products. kudos to the initiative.
Feature Image Source: Pexels
If you love reading this story, you can also read about – A School Dropout From Kashmir – Check How He Setup a Business Generating Millions
If you know more inspirational stories about a person, company, new idea, or social initiative, and want us to write it on mad4india.com, share such information with us on Facebook and LinkedIn.