Women are always considered to be the ones who are conscious of their appearance, which is not true at all. Priyank Shah and Ashutosh Valani are the guys changing the odds through their male grooming brand, Beardo. It is an Indian male grooming company.
Beardo specializes in male grooming products like beard oil, men's facewash, hair growth oils, etc. Beardo is one of the first movers who gave took the men's grooming market seriously.
Beginning Of An Idea
Different beard styles have been associated with various meanings and sentiments throughout the world. Even pop culture trends have given rise to a variety of beard designs. In October 2015, Priyank Shah and Ashutosh Valani launched Beardo in Ahmedabad with an eye on this market.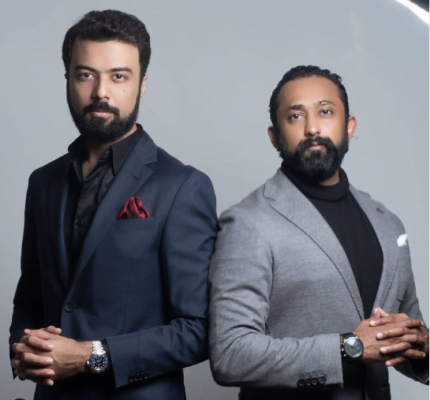 Ashutosh returned to Ahmedabad after earning his Master's degree in International Business from Brunel University London to launch his own e-commerce business, Aajkiitem, a marketplace for consumer electronics and lifestyle goods. Priyank had more than four years of expertise in procurement and logistics and has an MBA from IBS-Ahmedabad.
Starting Of Beardo
The two decided to work together and list their beauty products on online retail websites like Amazon and Flipkart. From there they started noticing an increase in the market for men's grooming products. The two who were co-working on the e-commerce firm decided to look at the men's grooming market because they wanted to do more. According to their analysis, the beard grooming market had a size of Rs 2,000 crore which targeted over 25 million customers.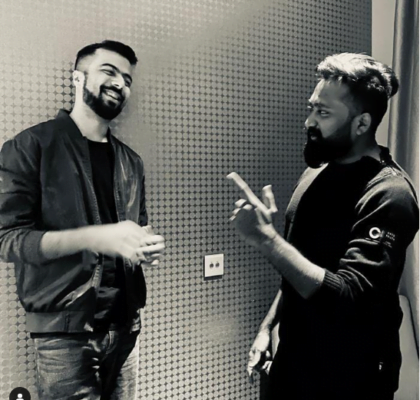 This was a turning point for them, as these stats helped them to enter the market with a boom. In the beginning, they chose specific products for facial hair, because it was thought to be feasible to take the entire market at once.
It is not recommended to use ordinary grooming products for beard hair, considering this belief Ashutosh and Priyank decided that it is a necessity to develop products that specifically cater to caring for one's beard, which led to the beginning of Beardo.
Beardo was all about men's beards, as the name would imply. But over time, they realized they needed to diversify, so they bought new products like soaps, beard combs, oils, serums, hair wax, and hair wax. The brand's most admirable quality is how it began as a very straightforward product and evolved into a favourite among men.
The team discovered it was challenging to inform customers about the value of beard grooming products. However, they discovered that many young guys were very mindful of how they looked, felt it was necessary to groom themselves, and were more willing to try new, potent items.
Just like Beardo, Bakingo is another company that was started by three friends with Rs 2 Lakh and now clocking 135 crores in revenues.
Struggles Along Fate
Many entrepreneurs face big challenges and many of them struggle a lot to launch their products in the market. But, in the case of Beardo, Ashutosh and Priyank were very lucky as they never encountered any difficulty while launching Beardo.
Their success was a result of excellent marketing, careful planning, and brand confidence. In the first month, they didn't experience any losses in the traditional sense. When they initially started, their profits were just around Rs 50,000 to Rs 60,000, but today they are raking in crores every month.
Lifting Up The Brand
It was a task when it came to promoting Beardo since there was a lot of competition in the market. Beardo had a different approach to the market. They never believed in competition but always choose to do differently from other brands and provide better quality than them.
Ashutosh and Priyank decided to focus on social media promotions as they were able to reach their desired audience. They did this by offering huge discounts and promoting it on different meme pages. A lot of creativity was required, but nothing could stop the brand from succeeding to new heights. They success is primarily because of their innovative campaigns on social media.
They also used celebrities such as Sunil Shetty and Yash as their brand promoters which made people connect with the brand.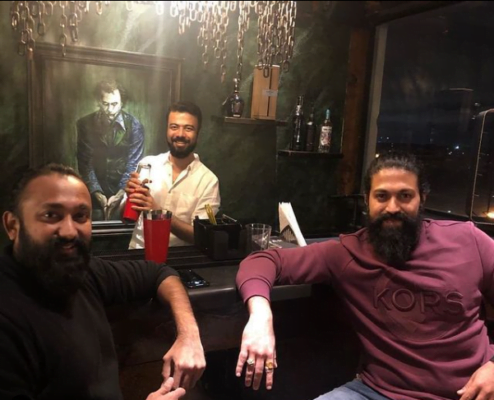 Beardo was started with a team of 2 and now has a team of more than 50 great-minded people who work day and night and bring out creative methods to connect with their audience.
With great hard work and innovation, Ashutosh and Priyank have taken their brand to new rights. Beardo is now one of the most renowned brands in the men's grooming category and now they are raking in over Rs.350 crores of revenue every year.
If You Want To Read More About Beardo, You Can Check Out Their Website: Beardo, LinkedIn
If you loved this story, you should also read about – Arpit Raj Quit His High-Paying Job To Launch India's Fastest-Growing Tea Chain, Chaai Seth
If you know more inspirational stories about a person, company, new idea, or social initiative, and want us to write it on mad4india.com, share such information with us on Facebook or LinkedIn