OYO rooms launched in May 2013, was established by Ritesh Agarwal. After Kylie Jenner, Ritesh Agarwal is the youngest self-made billionaire in the world. The name OYO stands for "On Your Own". He initiated when he was 20 with a dream of helping people who want to find affordable hotel rooms easily.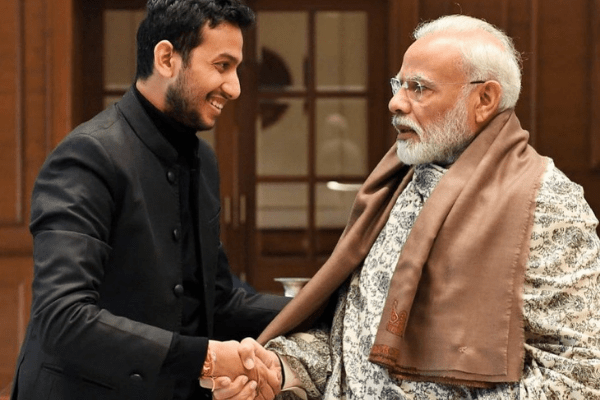 OYO is now an Indian multinational Online Travel Agency. It spreads around the globe including more than 80 countries like India, Malaysia, China, Brazil, UAE, Mexico, UK, Philippines, Nepal, Saudi Arabia, Sri Lanka, Indonesia, Vietnam, the US, and many more.
Childhood and Education of Ritesh
Ritesh was born and bought up in Titilagarh, India, by a Marwari family. His family had a small shop in the neighboring city where he studied at Sacred Heart School, Rayagada. Later he completed his higher education at St. Johns's Senior Secondary School. In 2011, he shifted to Delhi for his graduation but dropped out when he was chosen for the Thiel Fellowship. The lesser-known fact about him is that at the age of 13 he used to sell SIM cards.
when he finished school, he moved to Kota for Joint Entrance Exam. There he enjoyed traveling along with his friends to many different places. At that time, he wrote a book: A Complete Encyclopedia of Top 100 Engineering Colleges. Ritesh was chosen for the Tata Institute of Fundamental Research Asian Science Camp in Mumbai when he was 16 years old.
Ritesh started studying in the University of London's course at Indian Business School. He had a very strong desire to be an entrepreneur.
Beginning of OYO
Ritesh was very keen to learn about startups and business ideas. He used to attend many business meetings, where he stayed in hotels according to his Budget. That was when the idea run through his mind.
He was very attracted to Airbnb, an online marketplace & hospitality service launched by San Francisco.
Ritesh Initiated an online budget places portal when he was 17 years old., which was known as Oravel Stays, for booking affordable hotels. In 2012, this idea was accepted into the accelerator program launched by Venture Nursery. Agarwal became one of the winners in 2013 of the Thiel Fellowship Program where he received a grant of $100,000.
It was launched as "OYO rooms" in May 2013. OYO became the biggest network of affordable hotels in a short period.
OYO has more than seventy-two thousand rooms in 8000 hotels in more than 250 cities in India. The recent net worth of OYO Rooms is more than $600 million.
OYO provides tourists with affordable and amazing hotel rooms. It raised $1 billion in 2018 and by July of 2019, Ritesh tripled his company's stake by purchasing $2 billion in shares of the company. In 2020, the net worth of Agarwal was Rs. 7235 crores.
Family and current life
Much is not known about his family members, as the information is kept private. Ritesh's father works in an infrastructure corporation and his mother is a housewife. He is currently single and is not in any relationship. He initiated a new investment entity Aroa Ventures in Singapore. This venture concentrates on the early stages of business.
Aroa Ventures was registered last year with Agarwal and Thomas Hufnagel as the two shareholders in the investment firm. Agarwal holds a 100% stake in Aroa Ventures. This investment is being sponsored by RACo holding company, which is another investment company by Agarwal that controls Aroa Ventures completely.
Agarwal's story is a motivation to many of us. He works hard to make his business bigger and extend it globally.
OYO is now a global platform empowering entrepreneurs, small businesses, and hotel owners with hotels by giving them full stack technology which increases their earnings. OYO brings you budget-friendly and verified places that tourists can book instantly.
If you know about more inspirational stories about a person, company, new idea, or social initiative, and want us to write it on mad4india.com, share such information with us on Facebook or LinkedIn.
To know more about OYO check – Website, Facebook, and Linkedin.
If you loved this story, you will surely love Reviving The Candle Culture And Lighting Up The Valley, Meet The Kashmiri Women Entrepreneur Mehak Parvez.