Pads are an essential part of every woman. The sanitary pads are an important part of a woman's life as they serve the purpose in cleanliness and hygiene, also save women from numerous diseases. But sanitary pads manufactured by companies are nonbiodegradable and also harm to the environment. These pads are also quite expensive for women of every household to afford. The amazing work of a Kollam resident in developing a reusable cushion has earned her numerous accolades. Anju Bist of Amrita SeRVe (Saukhyam Reusable Pad), a Kollam native, is one of the 75 women honored by the NITI Aayog as Women Transforming India.
Women have always played an important part in converting India into a "Sashakt Aur Samarth Bharat."
The Women Transforming India Awards were established by NITI Aayog in appreciation of these women's extraordinary contributions across several fields.
Anju Bist: The Pad Woman of India
Anju and her team are the first in the world to create reusable menstrual pads using agro-waste banana fiber. Their goal is to make the same high-quality pad that they export available at an affordable price in India's rural communities. These pads can solve the problem of women in rural communities.
They've sold and given over 5 lakh pads so far, preventing over 2,000 tonnes of CO2 equivalent from being released into the atmosphere each year. This has also contributed to the reduction of non-biodegradable menstrual waste by an estimated 43,750 tonnes.
Amrita SeRve
Amrita SeRVe is a non-profit organization that provides high-quality, low-cost menstruation pads made of banana fiber to women and girls all around the world. Anju Bist has a lot of experience working in India's remote regions.
Whenever the Mata Amritanandamayi Math adopted villages in 2013, she was part of a team that traveled to the most impoverished village clusters in 21 Indian states, assisting in the start of projects for the communities' long-term development.
Saukhyam Reusable Pads were created using banana fiber and cotton cloth with the goal of delivering environmentally friendly and low-cost menstrual hygiene products. Saukhyam Reusable Pads have received numerous honors and are sold all over the world.
They are now offered online and exported to nations such as the United Kingdom, Germany, the United States, Kuwait, and Spain. The team's goal is to make the same high-quality pad that is exported available to isolated, rural communities at affordable pricing.
Anju's Journey
Anju works as a management consultant after receiving her MBA and MS from the University of Maryland in College Park in the United States in 1998. She returned to India in 2003, where she taught Environmental Sciences at Amrita University for the next ten years. Pad woman of India is how she is often referred to. The Women in Indian Social Entrepreneurship Network was founded by Anju.
The Women for India and Social Founder Network coalition recognized her with the Social Entrepreneur of the Year award in March 2020 for her "extraordinary impact, clarity, and expansion of work dedicated to promoting the UN Sustainable Development Goals."
5 Lakh Pads And More To Go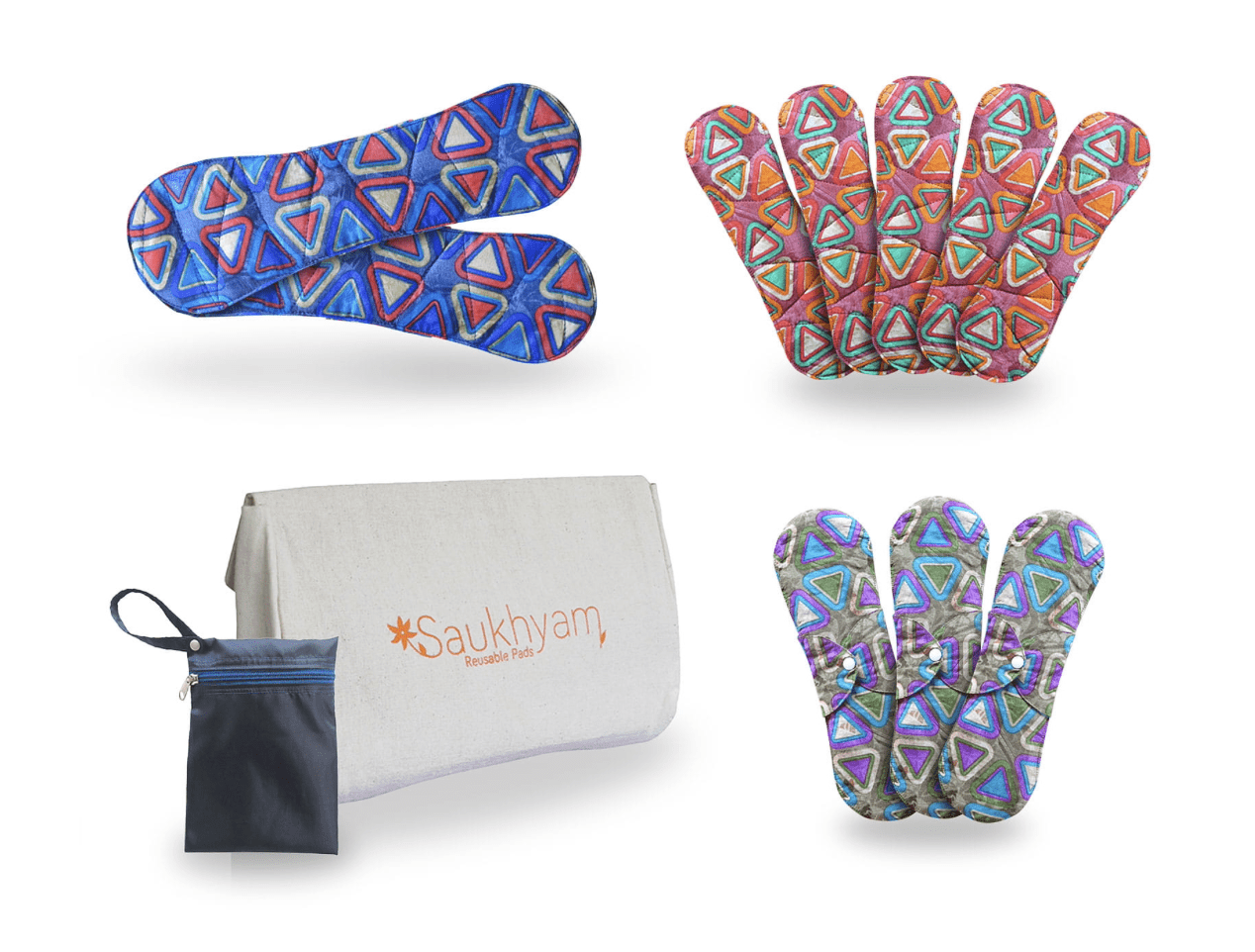 Anju and her group have sold and distributed over 5 lakh pads to date, preventing over 2,000 tonnes of CO2 equivalent from being discharged into the environment each year.
Protecting the Environment
The carbon impact of a woman who uses disposable pads is 5.8 kg CO2 equivalent per year. Saukhyam has marketed and distributed reusable sanitary pads to date, preventing the emission of tonnes of carbon dioxide equivalent per year.
Sustainability
Rural women in Kerala, Uttarakhand, Jammu, UP, Bihar, Odisha, West Bengal, and Punjab carefully handcraft Saukhyam comfortable reusable cloth pads. They take satisfaction in the fact that their product is used in Germany, the United Kingdom, the United States, and other countries outside rural India.
If you loved this story, you can also read about Inspiring Story Of 8-YO Scuba Diver Collecting 600KG Plastic Waste to Help Marine Ecosystem Along With Her Father
If you know more inspirational stories about any person, company, new idea, or social initiative, and want us to write them on mad4india.com, share such information with us on Facebook and LinkedIn.