Despite her impairments, Geetha Saleesh of Kerala overcame the obstacles by launching a successful online business that distributes throughout India.
Geetha Saleesh, a 13-year-old girl from Thrissur, Kerala, was diagnosed with retinitis pigmentosa, a rare genetic disease. She began to lose her sight at the age of 15 and was entirely blind by the age of 20.
Geetha's Disability Didn't Stop Her From Starting Her Online Business
Her impairment, on the other hand, never stopped her from achieving her goals. Geetha, who've always wanted to work, studied braille and finished her schooling.
Geetha, 39, operates a thriving online business that sells handcrafted food items including ghee, pickles, and a turmeric-based superfood supplement.
Family Was Her Back Support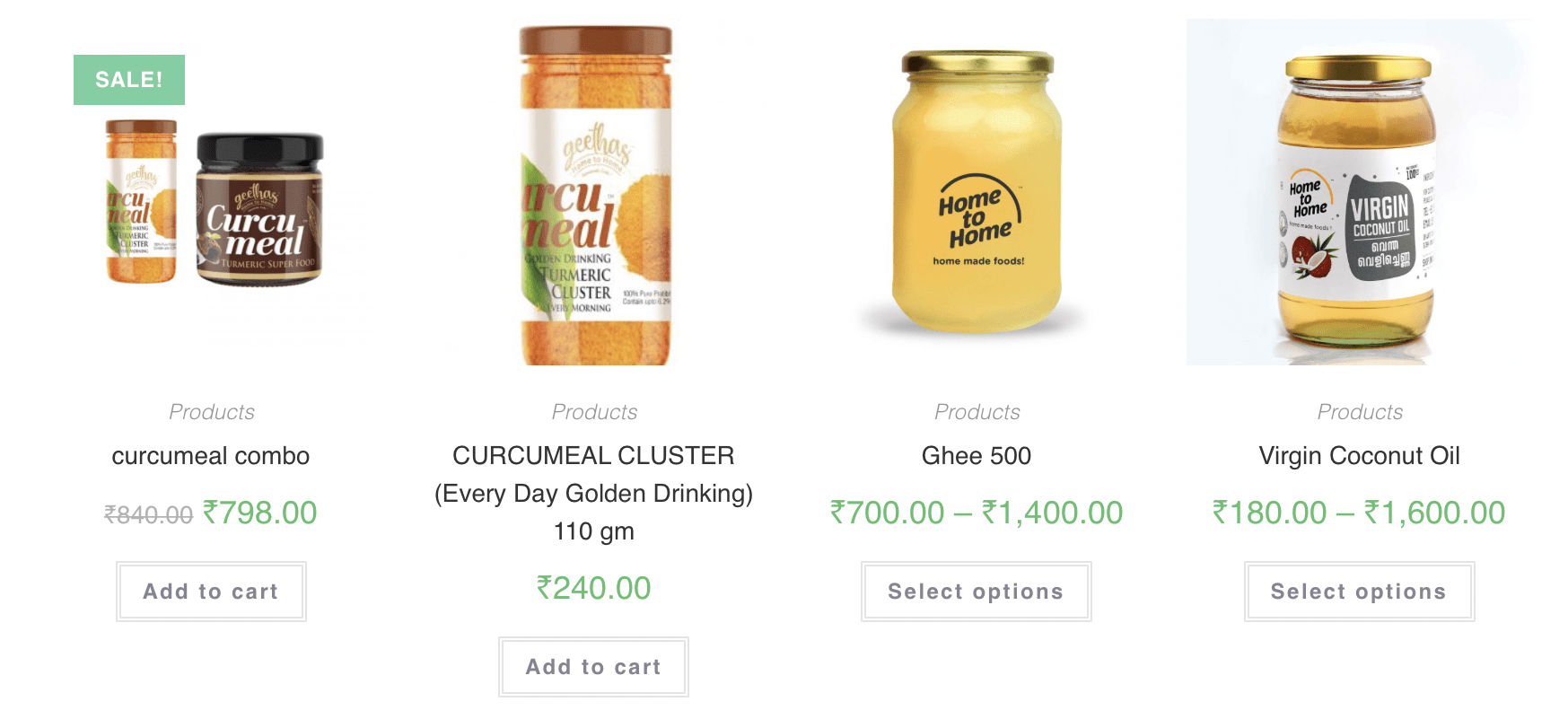 'Geetha's Home to Home' was formed by her and her husband Saleesh Kumar in 2020. Her blindness had never stopped her from starting things on her own. Her family has always been supportive of her ambitions, including her husband and children.
Geetha had previously owned and operated a small restaurant in Thrissur with her husband, so she was no newcomer to running a company. They owned a local organic restaurant, and that was their first step into the business world.
They used to offer meals and drinks made with organic ingredients like vegetables. Leading to the decrease of the rented space, they had to shut down operations. The restaurant's significant culinary expertise, on the other hand, gave her the confidence to start this internet food business.
She then took time off to spend with her children and family. When she finally wanted to come back to work, although, she was frustrated by all of the rejections she received when looking for work.
"Curcu meal" – Pure Organic Swadha
Geetha, who started her online business early last year, sold and promoted her products primarily through social media. She went on to describe a few other items, including the one called "Curcu meal."
It is currently the most in-demand product. They developed a Curcu meal after three years of research. It's a tweaked form of manjal (turmeric), a customary gift for new mothers. This dish contains turmeric, dates, almonds, coconut milk, and jaggery. Because it has all of the benefits of turmeric, it's a superfood supplement.
Home To Home: Ingredients That Makes It Healthy
They use Prathibha turmeric, which contains the most curcumin. Curcumin, a therapeutic component of turmeric, is the key to realising its full potential.
Curcu meal costs Rs.600 per 500gm container and has thousands of customers all throughout India.
Curcu meal, which comes in the form of a paste called Chyawanprash, can be consumed raw or blended with hot milk. It is suitable for all ages, from children to adults. Since it's composed of turmeric, it's nutritious and has no side effects.
Given the popularity of her signature product, Geetha now earns over Rs 50,000 per month, and she has created a website to advertise and market her things. Even though they have a website, they still use social media to sell their products.
They don't have a lot of items right now, but the ones they do have are made with high-quality, natural foods. They plan to grow Prathibha turmeric on their own in the coming year.
If you loved this story, you will surely love K Madhavan – Million Dollar Industry At The Age Of 50, Journey Of The Founder Of Peps Industries
If you know about more inspirational stories about a person, company, new idea, or social initiative, and want us to write it on mad4india.com, share such information with us on Facebook or LinkedIn.
To buy the healthy superfood products by Geetha order it on Home To Home – Home Made Foods