Eco-friendly Ganesh idol is now a new trend. With the Ganesh festival, just a few days away Hindu gods' idols are in high demand. Without vibrant idols of all sizes being submerged in the water, Ganesh Chaturthi is incomplete. But, many don't frequently consider how these celebrations will affect nature.
The best way to have a wonderful festival and contribute to the environment is to go green. Create your eco-friendly handcrafted idols that will add even more specialness to your festival. Here are 5 ways that you can make your sustainable idol.
Eco-Friendly Ganesh Idols Made Of Clay
To make Ganesh idols, one can use shadu maati, or the organic clay found on riverbanks. They don't impact the environment and are readily soluble in water.
Clay and water can be used to create a non-sticky dough.
Cut it into various body sections. Larger parts for the body and smaller amounts for the hands and legs.
To keep the stance, place a tiny stick or toothpick in the centre.
Once the overall structure is complete, add features and clothes by using a sharp object.
Use any additional features and natural colours as your creativity dictates when painting.
Also, checkout these – Top 5 Eco-Friendly Ganesha This Ganesh Chaturthi: Enjoy Your Festival The Right Way
Idol Out Of Rice Flour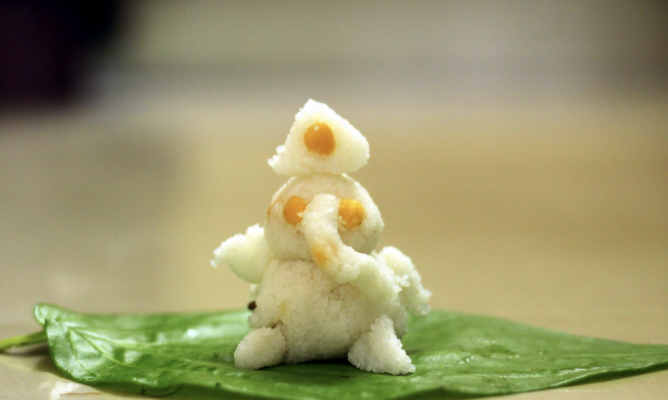 Every household has flour, so, consider using rice powder to create the Ganesh idol.
Steps:
Use the same technique for creating clay idols. To keep the dough from becoming sticky, don't forget to add some oil as you're mixing.
The idol's eyes, decorations, and clothing can be made from cardamom, pepper, chilli flakes, and any other colourful object from the kitchen.
To make the idol appealing, colour it with turmeric or food colouring.
Newspaper Ganesh Idol
Old newspapers can be used to make eco-friendly Ganesh idols. Moreover, it is much simpler to paint the idol or add colors to the paper mixture.
Follow these steps to make your eco-friendly
Grind it in a blender after soaking it in water for half a day.
Squeeze the surplus water into a piece of cloth to completely remove it.
To make a thick batter, combine one cup of all-purpose flour with two cups of water and boil it over a high temperature.
After adding a teaspoon of lemon juice, let it dry.
Combine the batter and the blended newspaper to form a dough.
Put the dough in the fridge for a few days to form sturdy idols.
To create an idol, repeat the previous procedures.
For the finishing touch, choose whatever colors you like.
If you wish to buy eco-friendly plates, trays, and so on check this out: 5 Eco-Friendly Made In India Brands That Will Force You to Revisit Your Lifestyle
You can also convert your Ganesh idol into a plant after visarjan. While making the clay dough, combine a few seeds of your choice for the plants. You can use fruit seeds, vegetables, or herbs. The idol should be soaked in water and blended with garden soil after the event.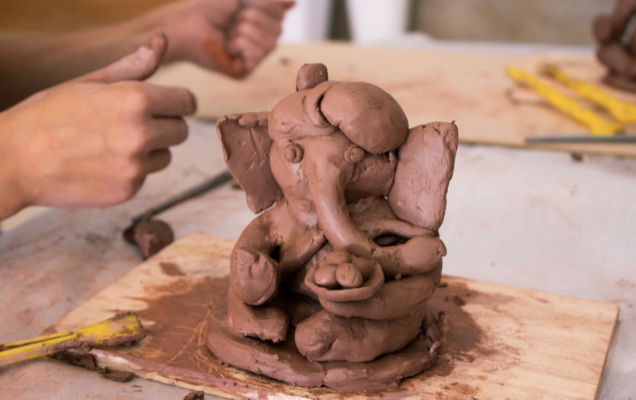 The main purpose of Ganeshotsav is to commemorate Lord Ganesha's arrival into this world. It is crucial to prevent environmental exploitation as a result of the festivities. Use the methods listed above to create eco-friendly Ganesha statues for the occasion.
If you loved reading about eco-friendly home made Ganesh idols, click to know more about 5 Ways To Go Green This Ganesh Chaturthi: Here Is How You Can Make The Festival Eco-Friendly
If you know more inspirational stories about a person, company, new idea, or social initiative, and want us to write them on mad4india.com, share such information with us on Facebook and LinkedIn.