Ashok Elluswamy was the first employee to be hired by Elon Musk for his Autopilot team in his electric vehicle company; also Ashok is the head of this team. Elon Musk, the richest man in the world said in an interview that "Ashok is actually the head of Autopilot engineering. Andrej is the director of AI; people often give me too much credit and give Andrej too much credit. The Tesla Autopilot AI team is extremely talented. Some of the smartest people in the world"
Ashok was the first person recruited from my tweet saying that Tesla is starting an Autopilot team!

— Elon Musk (@elonmusk) December 29, 2021
Who Is Ashok Elluswamy?
Let's talk about Ashok Elluswamy, coming from a humble background he holds a bachelor's degree in electronics and communication engineering from the College of Engineering, Guindy, Chennai, and a Master's degree in Robotics System Development from Carnegie Mellon University.
Ashok is related with Tesla for over 8 years, he began his stint in Tesla in 2014 as a Software Engineer. Now he is recruited as the Director of by the SpaceX owner Elon Musk himself in his Autopilot team.
Another interesting fact about Mr. Elluswamy is that he was recruited after Elon Musk's Tweet saying
"As always, Tesla is looking for hardcore AI engineers who care about solving problems that directly affect people's lives in a major way," Musk tweeted along with a link to apply for the job.
Interested candidates can apply by filling in fields like name, email, exceptional work done in software, hardware or AI, dropping their resume in the PDF format, and hitting the Apply option.
After this tweet, there was a flood of resumes were posted for the same but Ashok was the first employee who was selected by Elon Musk.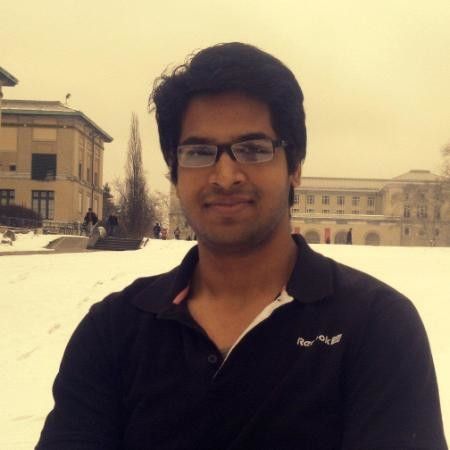 With the selection of Ashok, the news quickly came to his hometown and people celebrated the achievement of this Chennai boy.
Before joining Tesla, Elluswamy worked with WABCO Vehicle Control System and has also interned with Volkswagon Electronic Research Lab.
The billionaire Elon Musk has always been open about the work culture at his companies, back in 2014 he had posted on how he only looks after talent and no degree is important for working in his company. Although he has quite a good profile when it comes to his alma mater but reaching the height of becoming a Director of a department requires way beyond degrees. He had worked with Elon Musk in the past and that is how the SpaceX CEO was quite interested in giving this big responsibility to Mr. Elluswamy.
Ashok Elluswamy is the finest example of how hard work and perseverance can take you to the best places, no matter where you start. This Chennai boy has proved that India has the most genius of brains and can lead the world with their skills and learnings.
To read more about Ashok Elluswamy, visit his Linkedin
If you loved this story, read another inspiring story about Neelakantha Bhanu Prakash's – Rough start to the life after an accident took a turn and gave him the title of "World's fastest human calculator"
If you know more inspirational stories about a person, company, new idea, or social initiative, and want us to write it on mad4india.com, share such information with us on Facebook and LinkedIn.