Jai Bhim's Untold Story
For the Jai Bhim film, Chandru is a senior lawyer who mainly worked for human rights. He never charged for cases connected to human rights and is an inspiration in the real-life.
When Chandru was a teenager, he battled for the rights of the tribal people. Jai Bhim is based on the story of a tribal lady from the Irular tribe. Her husband is believed to have died while in police custody. Jai Bhim focuses on the tribal community's experiences of correctional abuse and caste discrimination. One of Madras High Court's most prominent judges is Chandru, an activist-turned-lawyer. As a judge, he has handled 96,000 cases, many of which dealt with human rights issues.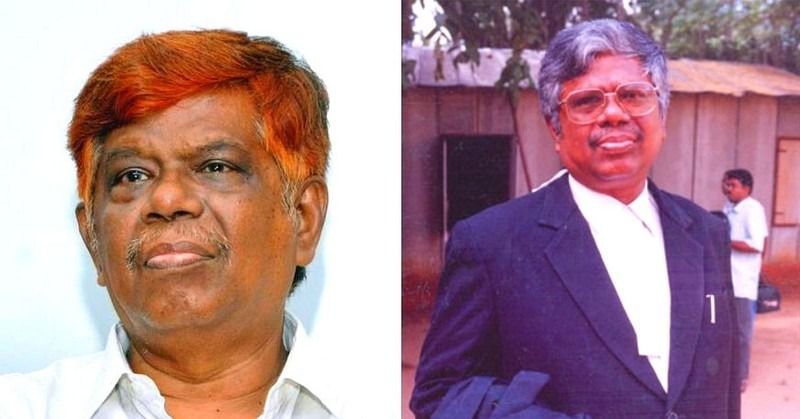 The availability of common burial grounds for everyone, regardless of caste, is one of the most significant decisions he took during his tenure. No money was ever charged for these matters in his entire career as an attorney. Also, he had battled several cases on behalf of women, particularly those from small towns, low-income origins, and marginalized populations.
Jai Bhim – Movie on Amazon Prime
Jai Bhim is based on an accurate tale. TJ Gnanavel's film Jai Bhim depicts the narrative of the arrest of three Irula men in a theft case. During the 1990s, Madras High Court judge, K Chandru, undertook a judicial battle for justice in the wake of the police violence that followed.
Tamil-language courtroom drama Jai Bhim is a 2021 Indian Tamil-language film directed by T. J. Gnanavel and produced by Jyothika and Suriya under 2D Entertainment. The star cast includes Suriya, Lijomol Jose, K. Manikandan, Rajisha Vijayan, Prakash Raj, Rao Ramesh, and others.
The story of Senggeni and Rajakannu, a couple from the Irular tribe, is based on a factual incident that occurred in 1993 and was prosecuted by Justice K. Chandru. After Rajakannu was taken into custody, he vanished from the police station. Chandru, a lawyer, is Senggeni's go-to guy for getting justice for her husband. To find out the truth, Chandru files a case.
On 2 November 2021, Jai Bhim was released on Amazon Prime Video as part of a multi-film deal signed by 2D Entertainment. Critics lauded the movie for its story and performances and its emotional weight, direction, social message, and overall quality. Jai Bhim is the first Tamil film to receive an IMDB rating of 9.6/10, making it the highest-rated movie on IMDB to date.
India's scheduled castes and scheduled tribes make up less than a quarter of the total population. However, they account for nearly a third of all under-trial detainees. An investigation into the factors that contribute to the ongoing victimization of the community by the police, as well as subsequent victimization as under-trials, was called for in a report by the National Dalit Movement for Justice and the National Centre for Dalit Human Rights.
T J Gnanavel's Jai Bhim, featuring Suriya in the lead role, is a must-see if you want to know what it's like to be subjected to institutional harassment and abuse without ever committing a crime. When her companion was taken into custody on charges of theft and later "went missing" from police custody, a tribal woman sought the help of the Madras high court to find out where he was. Advocate Chandru, subsequently Justice Chandru of the Madras high court, played by Suriya in the film, contested the case on behalf of the plaintiff.
Is Jai Bhim's story a tale of hope and despair
Encouragement comes from witnessing an impoverished tribe's victory over governmental and social structures. Because you know this kind of justice isn't usual, you're filled with dread. Only those who can afford to hire a lawyer can fight back against the executive, which is why thousands of impoverished people languish in prison on false charges.
Even for those who believe they understand caste, the truth that this screenplay is being played out in our country daily makes it even more distressing to witness it in action. With Sengeni (played by Lijomol Jose), you get a glimpse of a tribal lady standing up to the Position's highest officials in her most vulnerable state. Because of her defiance, she has to endure the consequences. You also realize that the chances of her receiving justice are slim.
Jai Bhim gives you hope because a pro bono lawyer is pursuing a human rights lawsuit for the most disadvantaged people in society.
Even as we commemorate 75 years of Independence, justice is still out of our reach for people like Sengeni. Sengani approaches the Madras high court for the first time and is amazed by its spectacular facade. Because of this unfairness, you sense Chandru's wrath as he witnesses the poor, dynamic individuals who barely have enough money to make ends meet being oppressed by this colossal injustice.
What is the controversy surrounding Jai Bhim movie? Explained
Jai Bhim, starring Suriya and Prakash Raj, has been widely praised for exposing an important social issue. Following the spread of a scene from the film, the film has been trending on Twitter. The video shows Prakash Raj's character, a cop, slapping a man for speaking Hindi. Asking for Tamil, Raj begs the person to speak. Some Twitter users have taken offense to the scene and claim that it is promoting "hatred" of Hindi.
However, some Twitter users claim he didn't hit the man because he spoke Hindi, but because he was stumbling over his words.
Tweeted one person: "After seeing #JaiBhim, I was devastated to see a scene in which Prakash Raj strikes a man for speaking Hindi and urges him to switch to Tamil, which made me feel terrible. In my opinion, this scenario was unnecessary. I really hope they cut it."
Jai Bhim protects India's democracy and rights
Jai Bhim, captures viewers' attention from start to finish and challenges their sense of morality and belief in the rule of law. Jai Bhim reflects on our society as we celebrate India's 75th anniversary of freedom. For the most vulnerable in society, it allows us to strive toward a social and institutional transformation that will help us defend their human rights better.
Jai Bhim's story is about the lives of some of the most disadvantaged people in society. Their quest for fundamental human rights and human dignity continues unabated even after 75 years of Indian democracy. As far as I'm concerned, Senggeni and Rajakannu's families have little to do with the story. The protagonist is also not Suriya, a talented actor who played Chandru, a film's public interest and human rights lawyer. Only Suriya achieved this level of delicacy, refinement, and flair in his pursuit of this position.
This film's protagonist is justice itself. The director Tha Se Gnanavel and the lead actor Suriya share their experiences in pursuing justice with us during Jai Bhim's run.
Ultimately, it's the effort to secure equality, non-discrimination, human rights protection, the rule of law adherence, and accountability for those in power that Jai Bhim captures best. While celebrating 75 years of democratic government, the Jai Bhim has effectively dealt with three critical concerns affecting Indian democracy.