Bengaluru's budding star, Ruhaan Alva is all set to become the first Indian on the Formula One podium after winning many national and international racing championships and races.
Throughout the decades of motorsport, Karnataka has been linked with developing exceptional talent. To this day, the conveyor line of producing prospects has not slowed. Ruhaan Alva, a 14-year-old karter, is one of the most recent emerging talents to emerge from the state.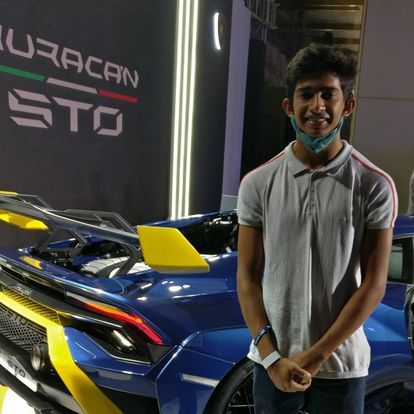 Karting, which is both expensive and extremely competitive, is seen as a stepping stone for professional drivers and Formula One circuits.
Ruhaan Alva began karting at the age of eight and quickly became the Indian Vice-Champion. At the age of 11, he became the first Indian to win the Italian Vice Championship.
Ruhaan, who is based in Bangalore, attended NPS Koramangala before switching to homeschooling to pursue Karting as a full-time professional. Ruhaan now competes in National and International championships with the MSport squad. Ruhaan's lucky mascot is Trixie, a female German shepherd.
Inspired by father; motivated by his mother
Ruhaan Alva's father was his early childhood inspiration, and he looked up to him every time. When Ruhaan was little he used to take him to races and tracks as his father was a rally driver.
He got him a toy kart that he used to drive and drift around with. He went to the karting track for the first time when he was about 6-years-old.
It was an out-of-this-world experience for him. He had never done anything like this before, and he began to enjoy it.
He would not be able to balance his schoolwork and racing without the help of his mother. His mother assisted him a lot by making him focus on his education while also motivating him to give the same effort in racing.
From his first race to many more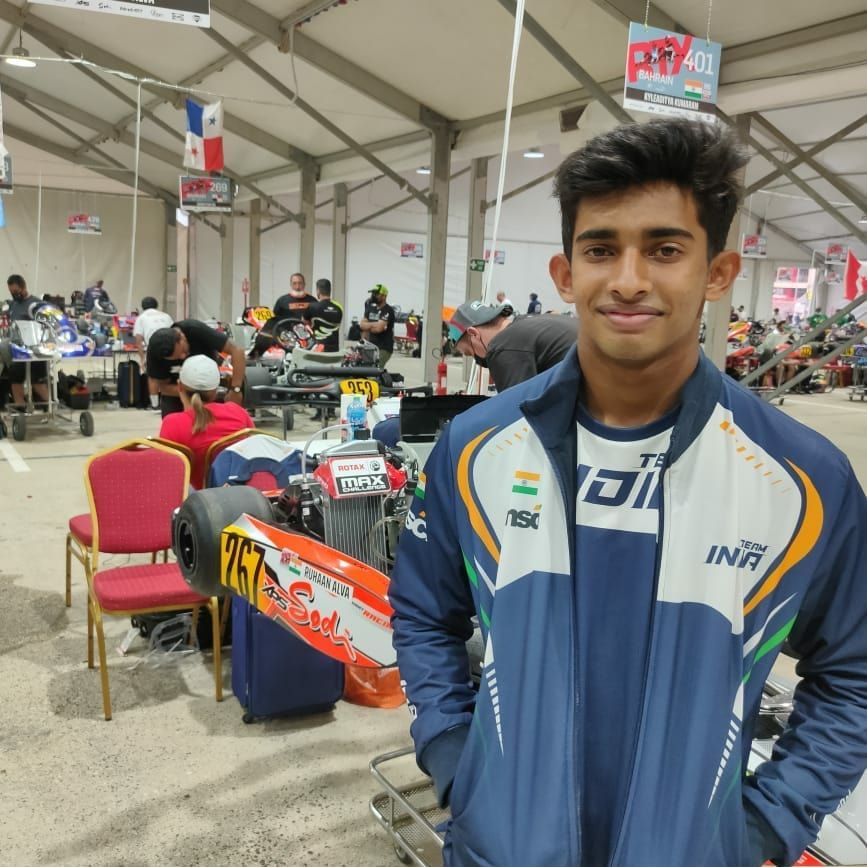 Ruhaan's debut international race in the 60 Mini category took place in Italy. Ruhaan qualified on pole and went on to win both the pre-final and the final despite stiff competition. He was 11 years old at the time and quickly wowed all of the Italian teams with his ability and race skill.
He also competed in the United Kingdom during this time and he both enjoyed and learned the sport in its real sense. He was concentrated and aiming to hit every apex and corner in the race, which he thoroughly appreciated. He realised that anything with a fast rate of speed is his thing.
Go Karting And Car Racing
Kart and car racing in motorsports is one of the riskiest sports, and he is aware of the dangers entailed. He appreciates and loves what he does, so there is no turning back.
Ruhaan was overjoyed to be on the podium after winning his maiden race. It happened in the 2016 National Karting Championship in Hyderabad. He won the race by a comfortable margin.
In 2019, Ruhaan received his X30 Junior National Karting Championship Trophy from the FMSCI's President and Vice President. Ruhaan also won the Championship in 2020, winning 18 of the 20 events and setting the quickest lap time in 19 of them.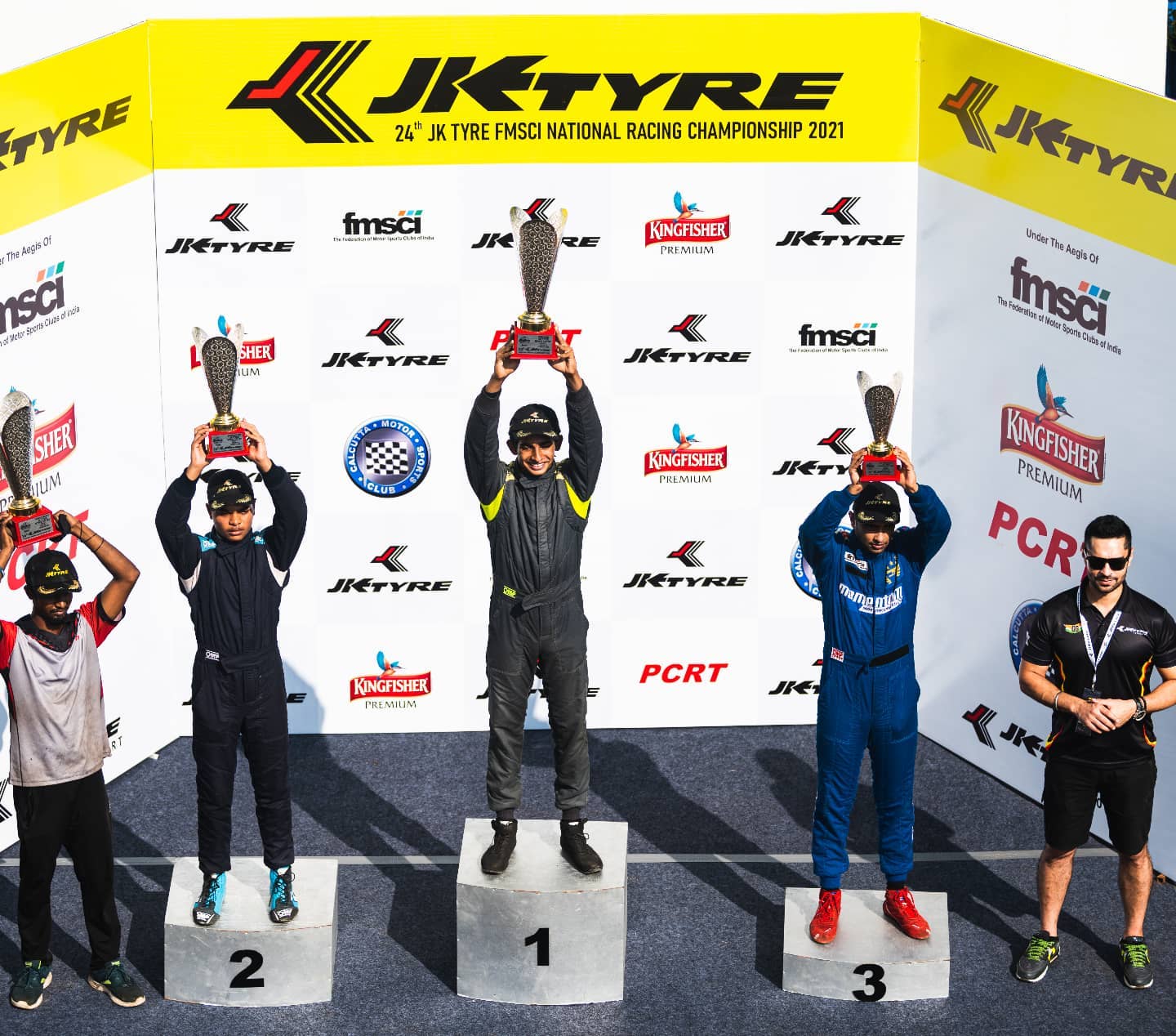 He also received Rotax National Vice Champion at the age of 9, Rotax National Vice Champion when he was just 11 and Italian EasyKart Vice Champion.
Ayrton Senna, Charles Leclerc, and Max Verstappen are the formula one drivers he admires and aspires to be like.
"Ruhaan is an example of a modern professional, his focus and his perseverance set an example for many youngsters !" his School Principal says.
One should not give up. Never lose faith in yourself or your health; mental and physical fitness is essential in moto racing, and that's exactly what he does.
Although Ruhaan still has a long way to go, is on his way to becoming an excellent young motorsport prodigy.
The inspiring story of Ruhaan Alva has really moved a lot of people. Mad 4 India wishes Ruhaan Alva all the very best in their future endeavors.
If you loved reading the inspiring story of Ruhaan Alva. Read the Inspiring Story Of Sonali, A Mehendi Artist Who Stood Against Society For Her Passion
If you know more inspiring story about a person, company, new idea, or social initiative, and want us to write it on mad4india.com, share such information with us on Facebook and LinkedIn.