Dreams do come true. It did come true for Laxmikanth Reddy, son of an autorickshaw driver, who fulfilled his father's dream by securing admission to IIM Ahmedabad.
When Laxmikanth Reddy's father used to drop off children in convent school from his autorickshaw, that time he nursed a dream – to send his son to a convent school and enters the corporate service.
Today, the dream of that father came true with his son securing a seat in IIM Ahmedabad for a PGPX course.
Due to his willpower and resilient passion, he attained this position in IIM Ahmedabad and set up an example for many young aspirants.
Mad4India brings an empowering story of Laxmikanth Reddy, the son of an autorickshaw driver, who got lucky by getting a seat at IIM Ahmedabad and made his family proud.
Autorickshaw driver's In IIM Ahmedabad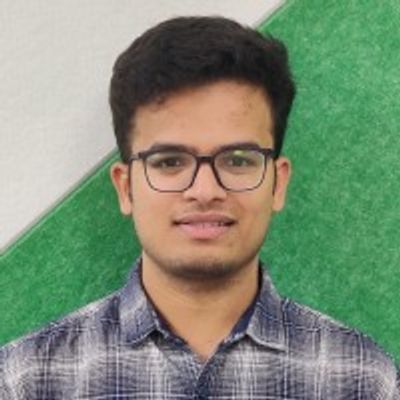 Laxmikanth Reddy is a native of Godavarikhani in Telangana. He comes from a humble and simple family of farmers. As farming was unpredictable, his father took up driving an autorickshaw, but he left that too due to his paralysis state.
Before securing a seat at IIM Ahmedabad, Laxmikanth's life was not a happy story. He studied in a Telugu medium school till class 7th. After that, his father gathered resources to get him to a convent school, where he used to drop off other children. Laxmikanth then studies from class 8th to 10 thin the convent school.
After that, soon, he got a scholarship to study science in junior college. He then got a scholarship at the Sreenidhi Institute of Science & Technology. He completed his B.Tech in Mechanical Engineering in 2016.
During this phase, his father got ill, and Laxmikant Reddy had to offer tuition and took the help of his community to meet the daily expense.
In 2019, he got placed at a software development firm 2019 in Hyderabad. During this time, he also launched his startup with his friends to promote terrace gardening and farming. When it all seemed good in life, COVID struck, and her dreams of studying management haltered.
His determination never faltered infact, it grew more intense, and he worked hard in 2020 and cracked CAT – Common Admission Test in 2021. It was a dream come true for him. Now, he is a student of MBA at IIM Ahmedabad.
Laxmikanth Reddy hopes to buy a house for his parents once he completes his PGPX at IIM Ahmedabad in 2023. His gratitude to his parents is commendable as they were the ones who instilled the dream in him to be successful and fund their education. His parents, sister, and community are his pillar of strength in this journey.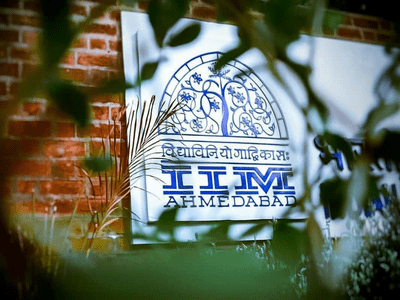 Indian Institute of Management IIM Ahmedabad is one of the most versatile business schools in the country. It has carved out paths for many young students who have become thriving.
Laxmiknath Reddy wishes to get the immense output of information and knowledge in IIM Ahmedabad and get a high-paying job to support his family and fulfill his unsaid dreams.
The autorickshaw driver's son Laxmikanth Reddy secured admission to IIM Ahmedabad and received praises across for his determination.
On this journey, Laxmikanth had no luck with money earlier. But, with his phase of joining IIM Ahmedabad, he has the chance to change his and his family's fortune.
Laxmikanth Reddy aspires to become an entrepreneur. Getting into the business school at IIM Ahmedabad is like a door opening for him to fulfill his dreams and enter the corporate sector, as his father had wished for him.
Mad4India bestows a journey full of accomplished dreams and hopes Laxmikanth Reddy studies hard at IIM Ahmedabad so that he earns a fruitful place in the corporate sector.
To know more about Laxmikanth Reddy, please check – LinkedIn
If you liked this story, you will surely love reading Meet the amazing human calculator from Kerala – Vivek Raj plays magic tricks with numbers
If you know about more inspirational stories about a person, company, new idea, or social initiative, and want us to write it on mad4india.com, share such information with us on Facebook or LinkedIn.