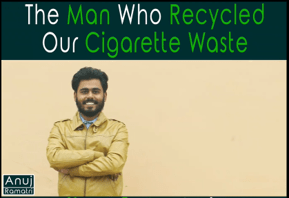 Smoking is Injurious to Health. Yes, we have heard this a thousand times. But do we actually care? Smokers don't bother about the harmful side-effects they are carrying and passing on?
It is not just their life that they are putting in danger, but also the others and the environment. Other than the cigarette smoke, the butt of the discarded cigarette is also harmful to the environment. The butt is non-biodegradable and takes over 10 years to decompose. Overall, the cigarette is very harmful to humans in many ways.
Most of us are so ignorant of these issues. But Naman Gupta and Vipul Gupta could not choose to ignore this problem. They launched their startup, Code Effort Pvt. Ltd., which works on recycling cigarette butts. They process the cigarette waste into useful products. They are based in Noida.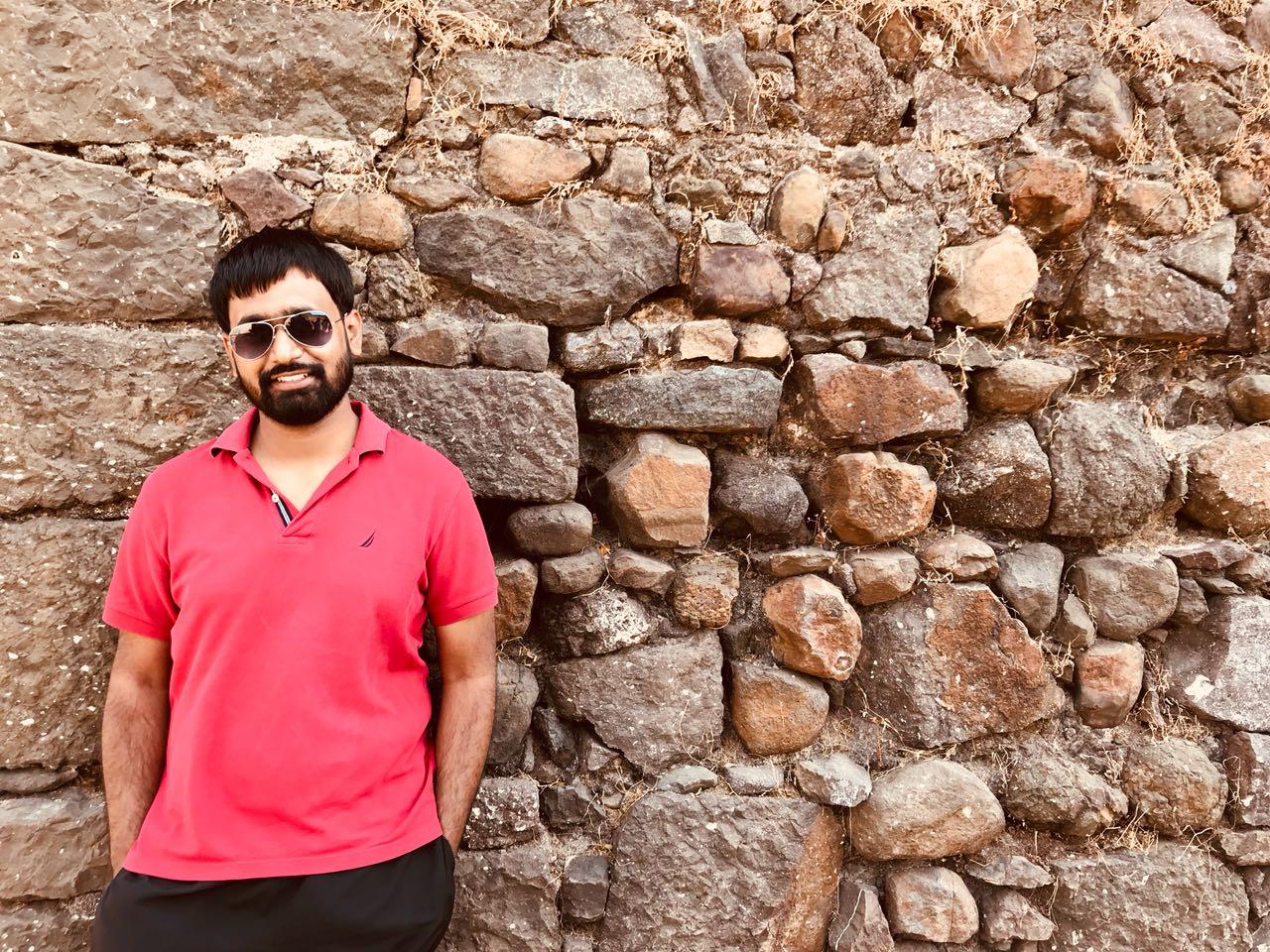 Every procedure performed at their site is under proper guidelines and in the safest environment. Being one of its kind projects in India, they are free from any competition.
Research on Recycling Cigarette Butts
After a lot of research on Cigarette waste, Naman Gupta, along with his friend, found out that the cigarette butt is made up of cellulose acetate, which is like plastic.
It was in 2016; they started recycling the cigarette waste. VBins were deployed at every shop selling cigarettes. Their startup promises Rs 700 for 1 Kg of cigarette waste.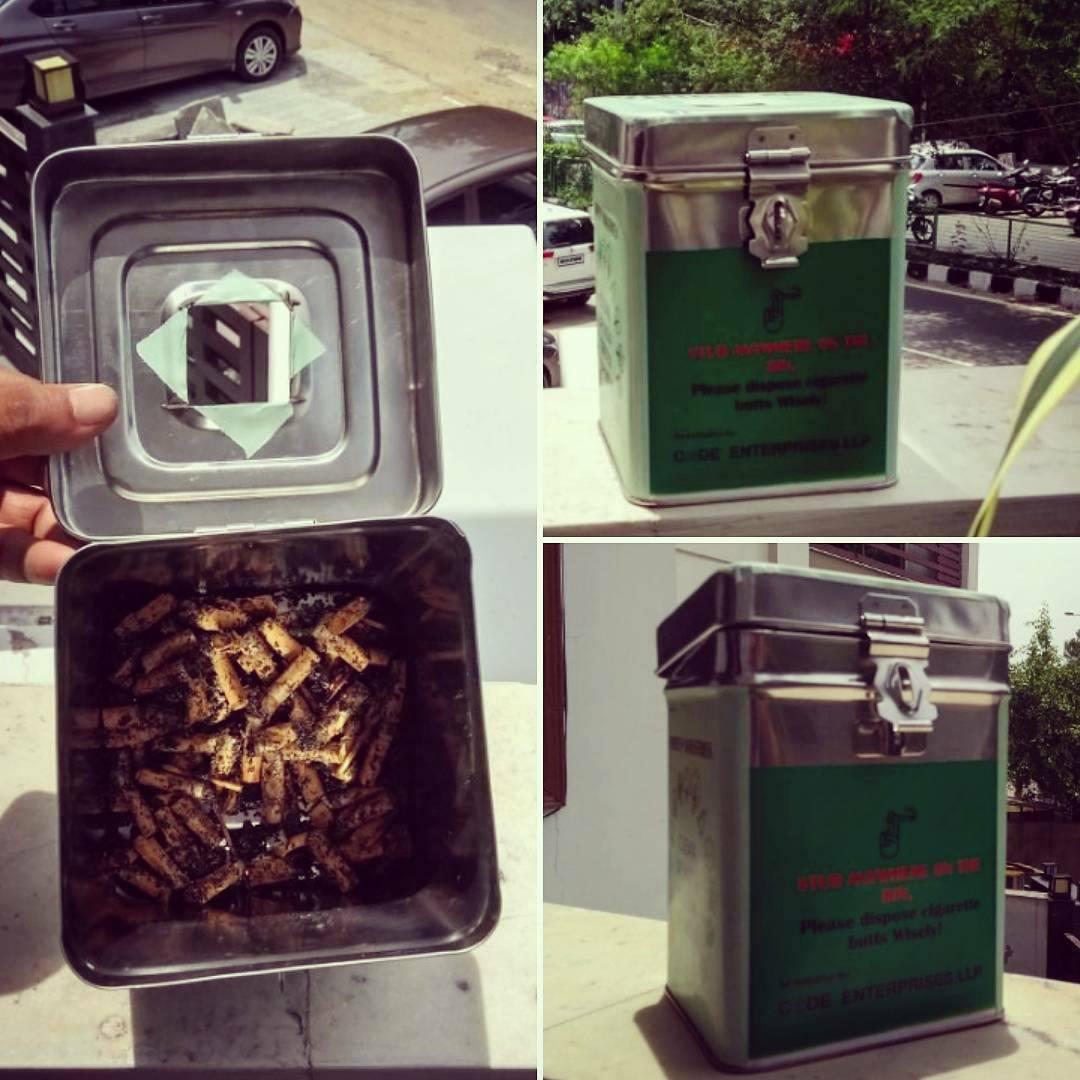 The collected cigarette butts are manually processed with biodegradable chemicals for few days. They then use the processed material for making soft toys, pillows, cushions, and bean bags. These items are then sold for public use through e-commerce.
According to Naman Gupta
By recycling cigarette waste, we are helping the environment and making our society safe and clean.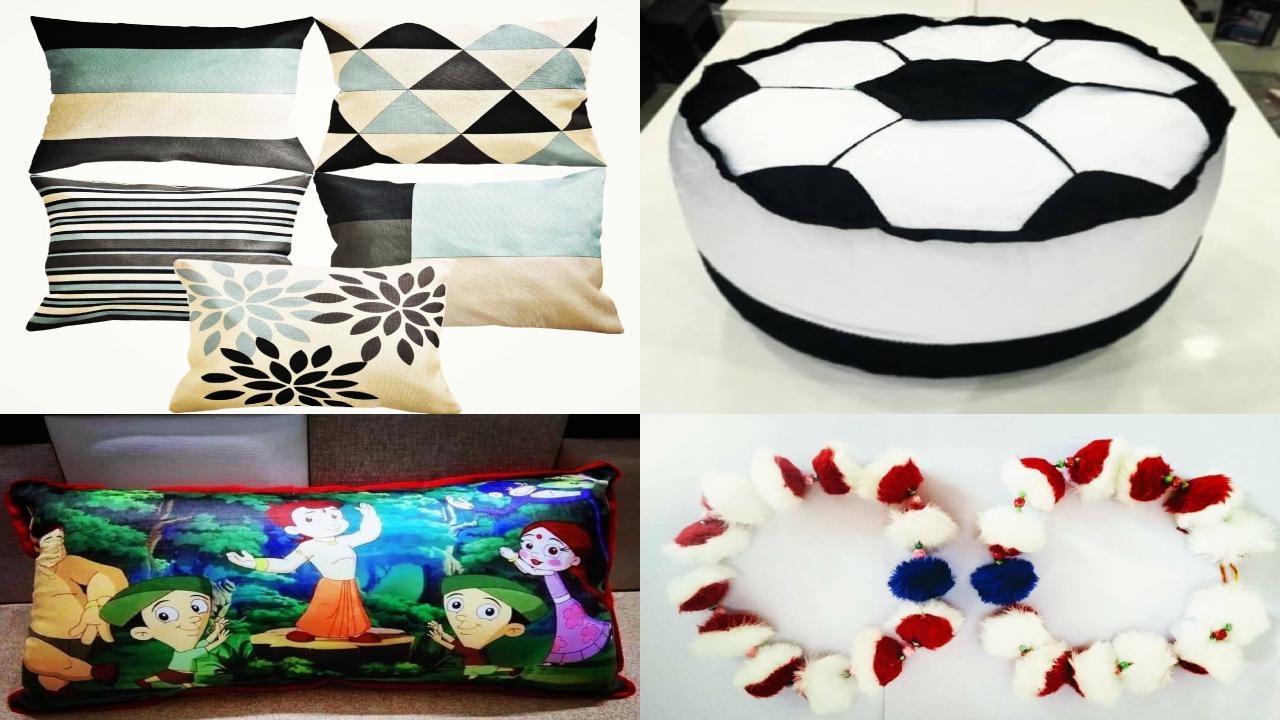 Challenges
Nothing comes easy in business. And it was no different with Code Effort Pvt. Ltd. The biggest problem in the initial phases was the regular supply of cigarette waste. The company tackled it by tying up with suppliers and signed a contract for the same.
The startup now acquires at least 30 kg of cigarette waste under the contract. As of now, Code Effort Pvt. Ltd has at least 20 to 25 contracts across the country that supply cigarette waste to them.
Tobacco companies and cigarette-making companies such as Marlboro ships their rejected products to them on a contract basis.
Naman Gupta says the people of Karnataka and Maharashtra are environment-conscious people and hence they receive their largest supplies from these two states. However, collecting cigarette waste is a challenging task, but the team is leaving no stone unturned to make it a success.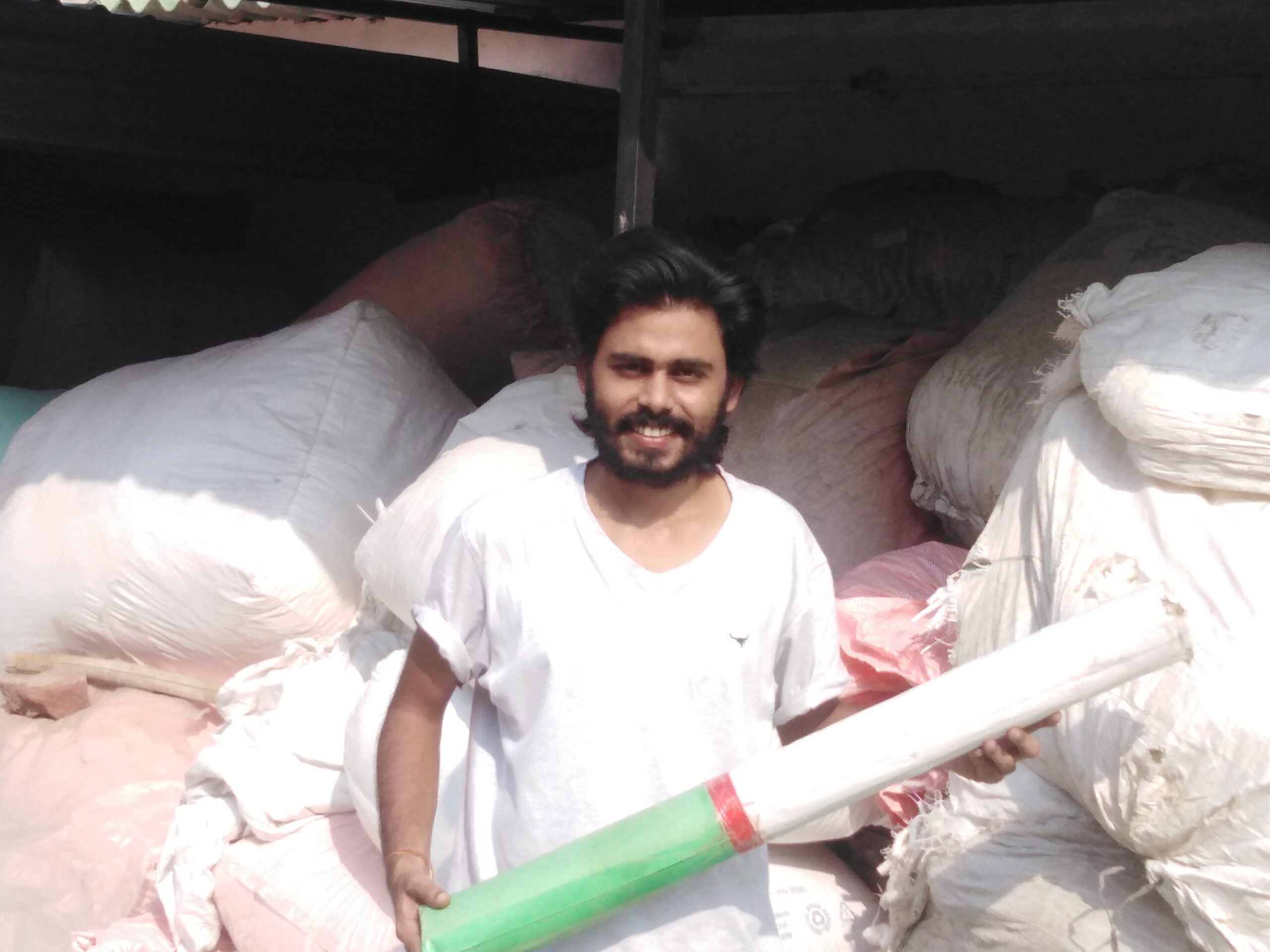 Future Planning
In the future, the startup plans to make products that are more useful such as mosquito repellent, air purifiers, etc. The team is currently working on an eco-friendly air purifier that can work with a chimney made of cellulose acetate fiber. The success rate of the purifier in reducing air pollution will be a gigantic step towards saving the environment.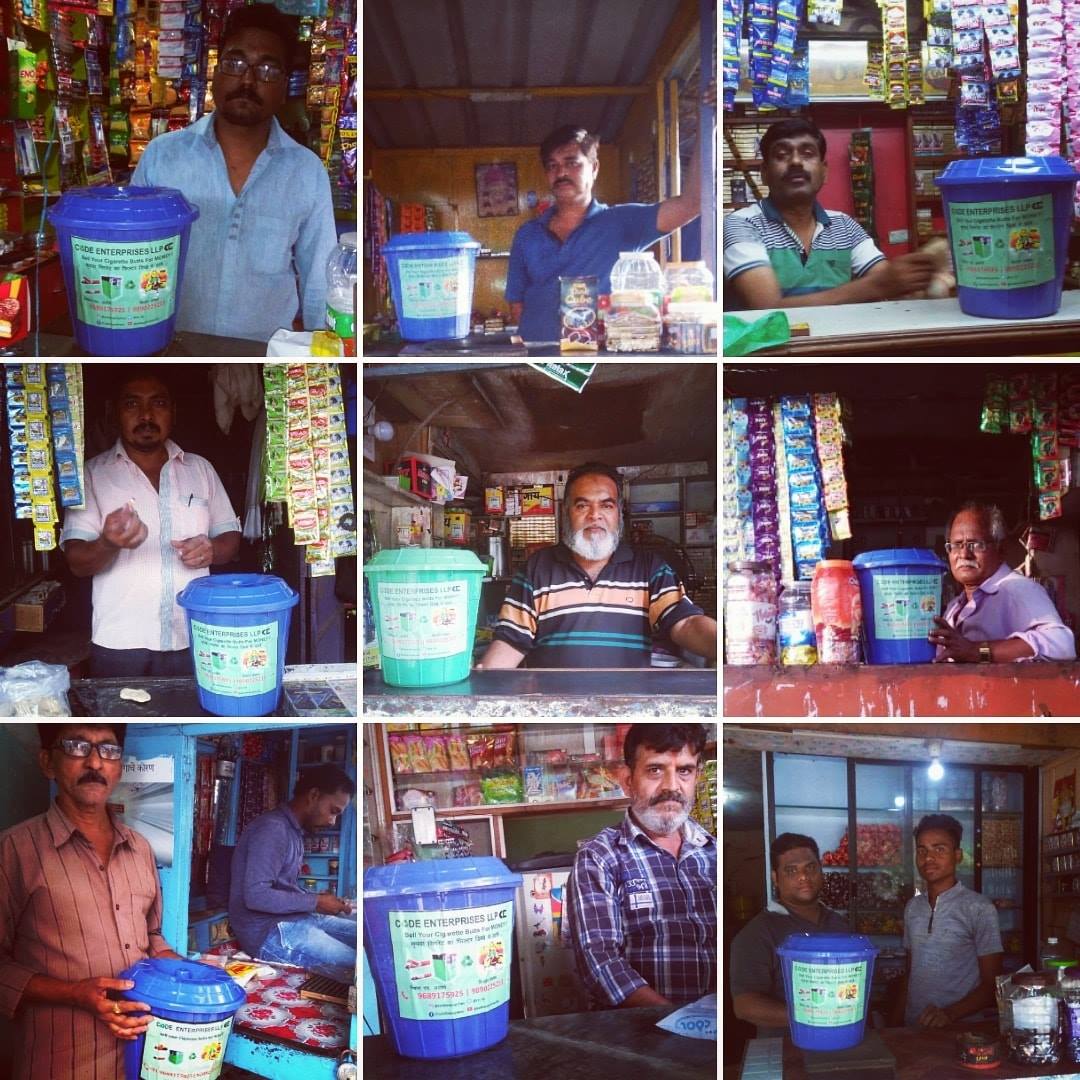 Funding
Code Effort Pvt. Ltd. is registered as a Non-Government organization. Under the guidance of Naman Gupta and his brother, the startup is currently running with private funding. But this startup is in tune with the Swachh Bharat Mission of the Government of India.
To know more about Code Effort Pvt. Ltd. please check – Facebook, Twitter, Instagram.
To know about Naman Gupta, please check – LinkedIn
If you know about more inspirational stories about a person, company, new idea, or social initiative, and want us to write it on mad4india.com, share such information with us on Facebook or LinkedIn.