Mitti Cafe in Bengaluru isn't just any cafe; it's a cafe run by people with disabilities. People in charge of the Cafe's day-to-day management have a variety of disabilities, which includes Asperger, Down syndrome, visual impairment and hearing impairment.
Being born with a disability in a non-inclusive society. It considers disabilities to be an oddity, and those who have them are unfit to live a "normal" life.
Nevertheless, many people have tried and excelled in building more accessible settings for people with disabilities over time. Alina Alam of Bengaluru is one such individual; she is the founder of the cafe, which is run and staffed mostly by adults with physical and psychiatric problems.
Here is how Mitti Cafe is changing the lives of disabled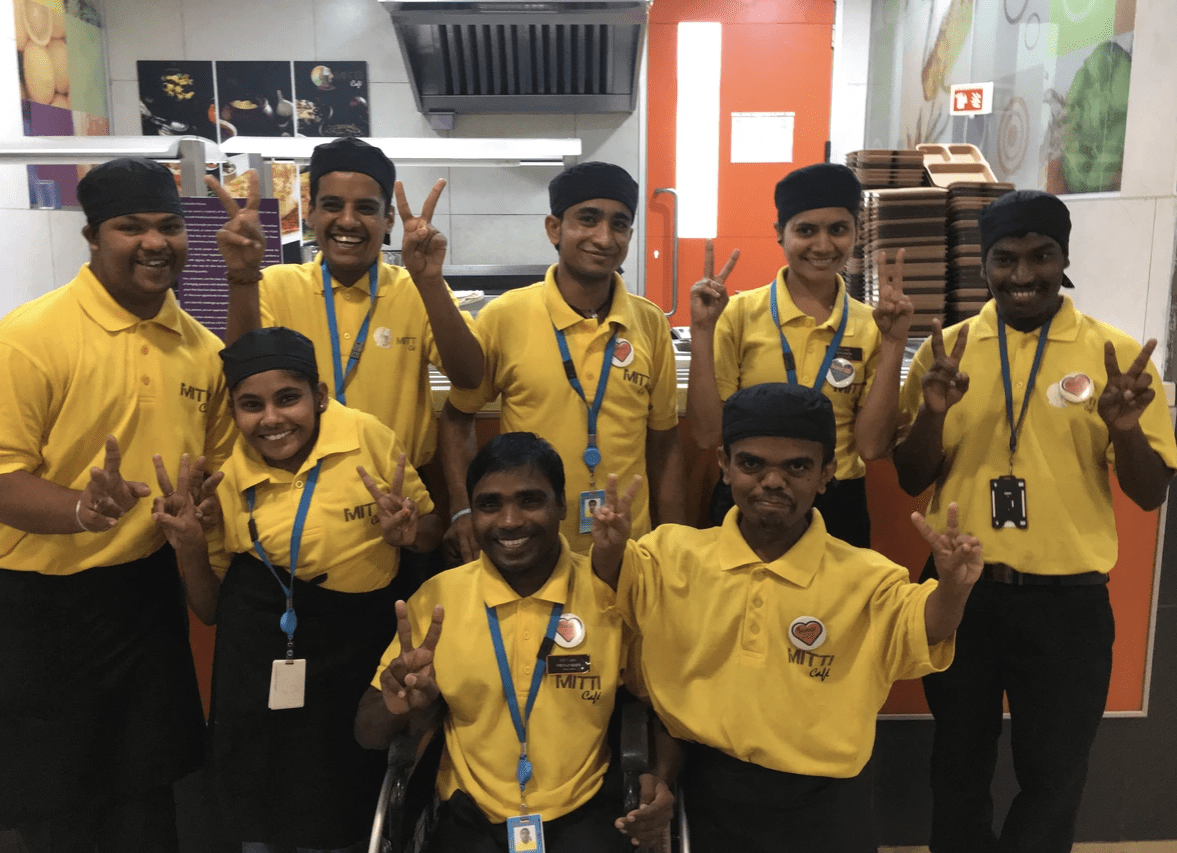 Mitti Cafe was founded four years ago by a 29-year-old woman's passion and ambition. Through an internship programme at Bengaluru's Samarthanam Trust for the Disabled, Alina Alam learned about the great potential of persons with a disability.
Alina Alam, the CEO of Mitti Cafe spoke with Mad4India about what motivates her every day and how Mitti Cafe is transforming lives for the better.
Her main goal was to create a platform where persons with disabilities could earn money in a dignified manner. The cafe's engagement initiatives aim to improve disability rights and inclusion awareness.
"The problem, I concluded, was not their ability, but rather our perceptions of them and the limitations we placed on how we saw them. This had to change. I wanted to create a model that was visible, practical, and participatory, as well as one that might help people understand the value of variety. The cafe was born from this concept," Alina said.
She believes that because food is also a basic requirement, it has a greater potential for connecting with people. The goal was to reach as many individuals as possible. Mitti Cafe's major goal is to empower people with disabilities by providing work and raising awareness.
What is the significance of the name 'Mitti'?
In Hindi, Mitti means 'Mud.' The idea is that we are all the same, regardless of gender, class, philosophy, or a variety of other factors. We come from Mud, and we're going back to Mud. Mitti Cafe was founded as a result.
Journey of Mitti Cafe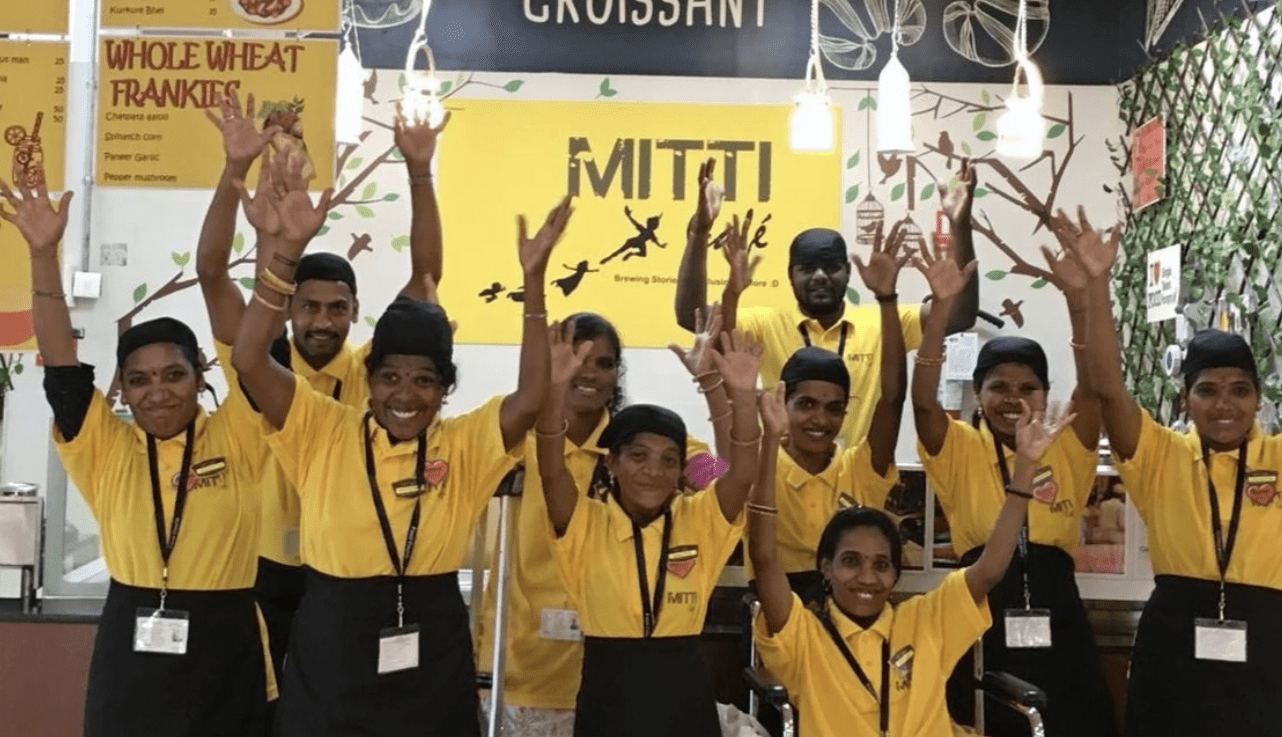 The cafe opened its first location in August 2017 at Deshpande Foundation on the campus of B.V.B. College of Engineering and Technology. Alina's first obstacles in beginning the company were obtaining funding and developing a proper supply network.
Alina funded her first branch primarily through crowdsourcing and chose to borrow kitchen equipment.
"Kirti had dropped out of school when she was ten years old because her school did not have a disabled-friendly toilet," Alina recalled of her first employee. Kirti's mother had contacted us in response to our flyer since her daughter was disabled. During the interview, Kirti remained silent while her mother spoke for her. Kirti was eager to work and became the MITTI Cafe's first employee."
Alina said, "She was not able to hold a spoon at the first. For the first few months, all we did was teach her how to hold a cup. From her wheelchair, she can now manage the whole differently-abled team. She is the brand ambassador for MITTI Cafe."
Menu cards with self-explanatory text are written in braille, and a light-flickering button alerts the staff. The cafe features both outdoor and indoor seats, as well as a fantastic ambience. Not only that, but the specially-abled personnel' warm greeting and bright smile make the location even more warm and attractive.
They hope that by engaging disabled people, they will serve as leading change in society, creating a system of self-sufficiency and wellness through their unique livelihood development project while simultaneously encouraging disability inclusion in the workplace.
If you loved this story, you can read about Journalist Sonali Khan Quits Career To Dedicate Herself To Uplifting Millions Of Children And Women
If you know more inspirational stories about a person, company, new idea, or social initiative and want us to write it on mad4india.com, share such information with us on Facebook and LinkedIn.