The recent TV show Shark Tank India is getting a lot of applause and rightly so because of the innovative and unique concept it brought to the television industry. Well, a synonymous show with the name of Business Blasters is making its noise around the corner as well. Business blasters in a government of Delhi NCT initiative that is a practical component of EMC curriculum for the student of class 11th and 12th to an idea that generates profit or solves a social issue.
What is EMC?
The Entrepreneurship Mindset Curriculum (EMC) was introduced at Delhi Government Schools in Grades 9-12 so that students could control their career paths and fully assess their potential. The curriculum hopes to focus on problem-solving for students. It focuses on sharpening skills and aptitudes such as discovering opportunities, trying something new, going back to failure, and perseverance – helping students succeed in business or work. EMC hopes to prepare students to grow into job providers, not just job seekers.
The Concept of Business Blasters
Almost three lakh students participated in Business Blasters. They formed about 51,000 groups in a thousand schools. Of the eight events featured on television, 24 teams have been selected to show their talent in the early stages and yearn for more funding. They will be forwarding their ideas to the investment team for backing. Of all the 51,000 groups, the top 100 will have the opportunity to take part in the expo-style show, which will be their platform to meet entrepreneurs and investors from all industries.
The top 10 groups will have the opportunity to raise a lot of money from investors and get preeminence to enter BBA courses at universities such as Delhi Technological University, IGDTUW, NSUT, etc.
Meet Teams from Business Blasters Show
Safe Kitchen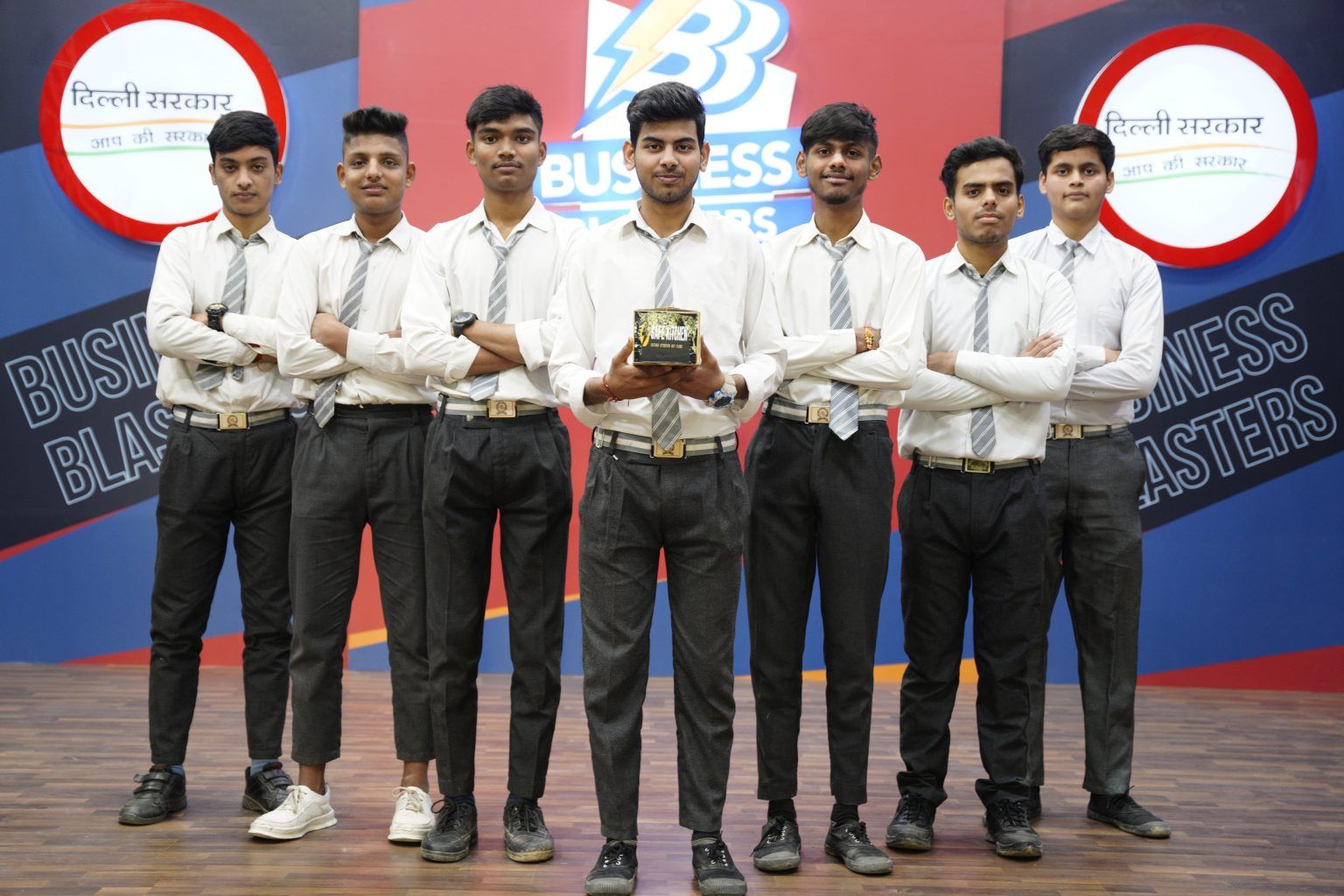 Team members have read stories of gas leaks related to slum areas many times. When Business Blasters started, they started discussing what to do with seed money. Like the slum dwellers themselves, they have seen the danger of gas leaks in their area. Team leader Aman decided to work to resolve the issue. After much effort, they set up a gas leak alarm that middle- and low-income families could afford. The alarm squeaks when a leak is detected.
Now their product is available on the market for only Rs. 700. They have sold 7 of these alarms and 24 orders are up and running. They further plan to make an improved version of the gas leak alarm that sends a notification to the phone when a leak is detected.
Light Craft
Rahman, the group's leader, often faced power outages in his hometown. After talking with his friends, he realized that the problem is still widespread in many rural areas of India. When it came to the Business Blasters project, he decided that this would be a good challenge to work on. He and his friends decided to work on making an electric charger that could be used when the electricity was cut off. After deciding on the product, the team spent time researching.
At first, they tried to make 5 bulbs and sell them at the market. They failed to make bulbs for the first time, but the team has now sold over 40+ bulbs and is on its way to growing its business. Many people buy them to send to their villages. In the cities, this product is especially useful for hawkers who sell vegetables in poorly lit areas and streets.
Biothene
Wasim, a student at SBV Rouse Avenue school, was impeded by a plastic threat in his area. He decided to create something that can be replaced. Along with a group of 5 like-minded classmates, they reckon of Biothene. The main motivation for Biothene was to make recyclable bags that could replace polythene.
After extensive research, they discovered a scientist who tried the same thing in the early 1900s. After continuing to build on it, the team developed a formula that could replace plastic bags. After much trial and error, they finally found something to try in their kitchens; it worked.
Eventually, they contacted production units to produce their biothene bags in bulk. Today, they have their 50 kgs planned to sell in various stores and locations in the area.
Ritesh Malik of 'Innov8 Co-working' and Swati Bhargava of 'CashKaro' and 'Earn Karo' shared tips and maneuvers with students of city government schools to succeed in business during Masterclass.
India has one of the world's largest youth, which can play a significant role in making the country a prosperous nation. Business blasters programs to cater such talents into entrepreneurs for the future.
To know more about the TV show follow them on, Instagram, Website, Facebook
If you loved reading about business blasters, know 10 Popular Indian Brands That You Thought Were Foreign
If you know more inspirational stories about a person, company, new idea, or social initiative and want us to write it on mad4india.com, share such information with us on Facebook and LinkedIn.