What makes us a better person? Well, the answer is to do good. While most of them have issues with stray animals, Ashish Joshi has chosen to embrace them with love.
Who Is Ashish Joshi?
We don't need a superpower to save lives, but it just takes some kindness. Ashish Joshi, who is just 24-years-old has rescued over 300 dogs and feeds around 200 dogs on daily basis.
Hailing from Aurangabad, Ashish noticed that he was thriving in his efforts for this wonderful cause, he went a step further and began sterilising these strays with the help of his friends Chinmay Divekar, Adinath Baladhye, and Sumit Ghodke.
Here Is How It All Started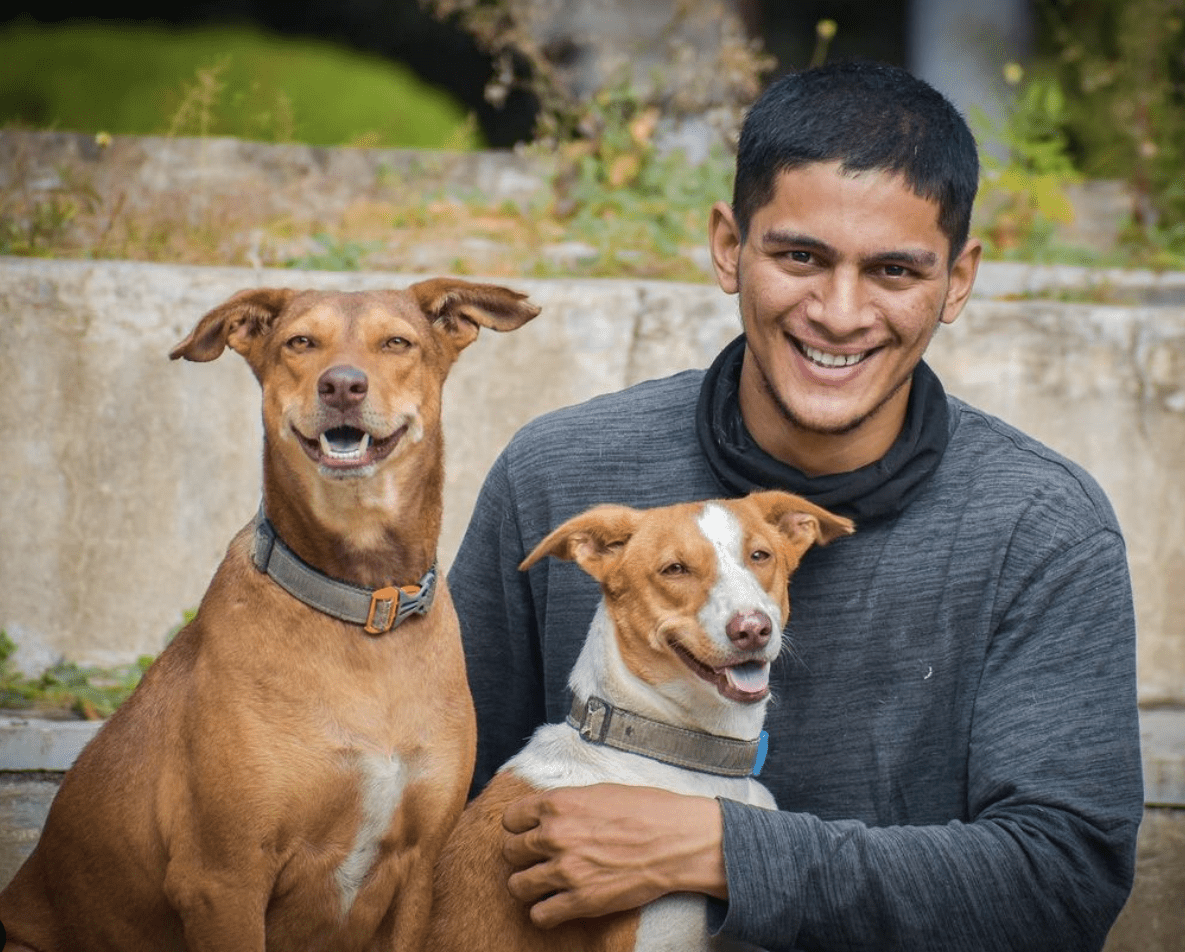 Mr Sunny, Ashish's first dog, was rescued when he was just 15-years-old. Since then, he has worked tirelessly to help dogs in whatever way he can, including feeding, vaccinating, spaying, and rescuing hundreds of dogs in Aurangabad.
Ashish has never turned his back on a needy animal. Not just that, his concern for the environment led him to plant over three dense forests and devotion in his aim to save animals aided in the rescue of numerous strays.
"I took the initiative on my own, along with two of my friends. From my income as a freelance architect, I spend roughly Rs. 80,000- Rs 1Lakh to feed them and for medical expenses every month," Ashish said in an interview with Mad4India.
Talking about a background story on how his heart couldn't resist helping them he said, "When I was studying is 10th grade, I fed a female dog on the streets near my tuitions, and she had given birth to three puppies. She was killed in a car accident while crossing the street one day. As the puppies were defenceless and dependent on their mother, I had to take them home."
When asked about his parents' response to his passion, Ashish stated, "My family was never against my vision, but they wanted me to score decent grades as well as participate in such social activities. My classmates and I passed our exams in first class, and our parents consented to let us adopt the three puppies."
Ashish recalls another instance in which he rescued a puppy and her family after they were hit by a car. While everyone else perished, she survived but became paralysed.
Ashish rescued and cared for her diet and meds at his own home. After a while, the dog began to walk and run on two legs, much like a Kangaroo. Ashish is caring for another such dog, and both of them have recovered from their injuries thanks to his efforts.
Some of the neighbours bicker and fight for feeding them. This is when I decided to launch a social media platform to help educate them."
His Instagram account has over 28.5k followers. Daily, he uploads information centred on rescue and feeding the voiceless.
Ashish's Love For The Environment
Ashish also planted and managed a forest of 280 trees on barren terrain for two years. His day starts at 4:30 a.m. to care for and water the trees.
Born and raised in Maharashtra's Sambhajinagar, I realised early on that conserving Mother Nature was critical to our survival. Our ecosystem provides so much to us, yet somewhere along the way, we have failed to give back," he said.
Ashish further added, "Sometimes the children must look after the mother as well. One day, I hope to see more people taking action to help animals and plants coexist in a global green revolution."
The most admirable aspect of his project is that they are not financed by any organisation and have been conducting all of these activities with their own money.
He recently planted over 400 trees at Aurangabad city, Ravindra Nagar.
Many strays are living in comfort now as a result of his devoted care for the animals. And he hopes that more people will come out to help animals and fight towards a green revolution one day.
If you know more inspirational stories about a person, company, new idea, or social initiative, and want us to write it on mad4india.com, share such information with us on Facebook and LinkedIn.
If you liked this heart-melting story, then read a motivational story about how Cherai Tails, an incredible initiative by Peshwa, is helping Dogs by providing them shelter, food, and medical care