The perfect example of humanity and kindness lies in helping others in need. Basic healthcare facilities are a need for everyone and yet everyone cannot afford them. Dr. Sunil Kumar Hebbi gives free medical treatment to those who cannot afford it. Today's story is about the Doctor's journey of humanity.
Becoming A Doctor
Doctor Sunil Kumar Hebbi worked very hard to become a doctor. For his family, it was a dream come true. To educate and make Sunil a doctor his parents took a loan and constantly supported him. The goal was to get a well-paying job. The doctor was determined to work hard so his family's troubles could come to an end. Doctor Sunil Kumar Hebbi completed his medical degree from Bijapur Medical College and got a job at a good private hospital.
Helping an Accident Victim
An incident in his life changed the doctor's life. In 2010, one day, while traveling for work via the Hosur-Chennai highway, in Tamil Nadu, the doctor saw an injured man on the road. The man had an accident and had severe injuries. The doctor rushed to help him, provided him first aid, and took him to the hospital for further treatment. The very next day, the mother of the victim invited the doctor home for food and thanked him for saving her child's life. Sunil Kumar Hebbi felt happy and peaceful for helping someone in need. He realized that this was his true calling. The doctor wanted to help people who could not afford treatment but required it.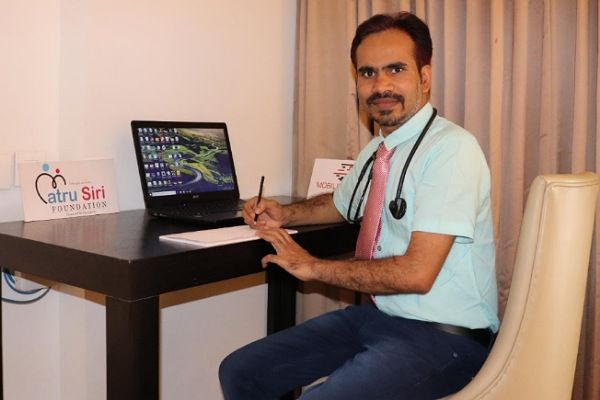 Organizing Medical Camps
The real challenge was to find a way to earn money and additionally help people from socio-economically weaker backgrounds for free. He could not quit his job because Sunil Kumar Hebbi had the responsibility of supporting his family. The doctor then decided to utilize his weekends to help others. Whenever he found time, he went out to help. Sunil Kumar Hebbi organized various medical camps using his own money.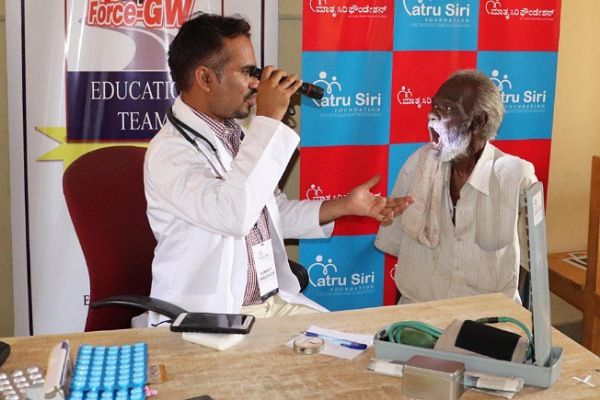 Equipped Mobile Clinic
Doctor Sunil Kumar Hebbi knew that he only had his weekends free to help others. So, he turned his car into a fully equipped mobile clinic and tried to treat as many patients as he could. In 2011, the doctor quit his job and started attending to patients through his automobile full-time. He only charges fees from patients who readily tell him that they can afford his fees. For others, the treatment is free of cost. People who read about Doctor Sunil Kumar Hebbi's generous work and his friends support his cause by donating money. The doctor has named his NGO as Matru Siri Foundation.
Daily Routine of The Doctor
Sunil Kumar Hebbi starts his day at 8:00 am and usually ends by 11:30 pm. Occasionally, he gets free around 8:00 pm. The doctor carries a glucometer, blood pressure (BP) monitor, oxygen tank, essential medicines, and an ECG machine. The patients can reach out to him through WhatsApp and Facebook. In 2021, the doctor lost his brother to COVID and a lot of pressure from his family to give up his free work and his take on humanity. But the help calls that he received from his patients did not allow him to stop his work.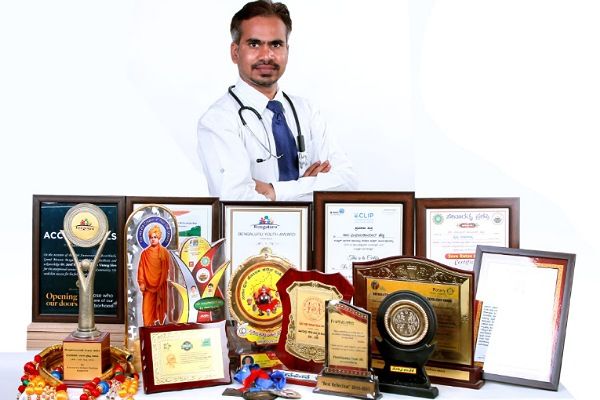 Impact Made By The Doctor
To date, the doctor has provided treatment to over 1,20,000 outpatients from in and around Bengaluru and has organized over 800 medical camps. Mad4India wishes Sunil Kumar Hebbi all the best for all his future endeavors!
If you loved this story about humanity, know about The Pune-based couple is giving out money grants of Rs 50,000 to individuals under the age of 25 to fulfill their dreams.
To know more about Doctor Sunil Kumar Hebbi, please contact – 9741958428
If you know more inspirational stories about a person, company, new idea, or social initiative, and want us to write it on mad4india.com, share such information with us on Facebook or LinkedIn.