The 21-year-old (formerly Swapnil Shinde) came out as a transwoman at the beginning of the year 2021.
Actor-Model Harnaaz Sandhu created history on Monday I.e the 13th of December 2021, when she was crowned Miss Universe 2021. Harnaaz Sandhu competed with contestants coming from 79 different countries. The Miss Universe crown came home after a drought of 21 years. Yep, the last time someone was crowned Miss Universe, the country went berserk. Lara Dutta brought glory to home in 2000.
As Harnaaz Sandhu made headlines and her wit and confidence garnered appreciation from all around the globe. There was a constant stare at the gown that Sandhu wore that night. The delicately designed dress with a long posterior made a transwoman notable along with the winner.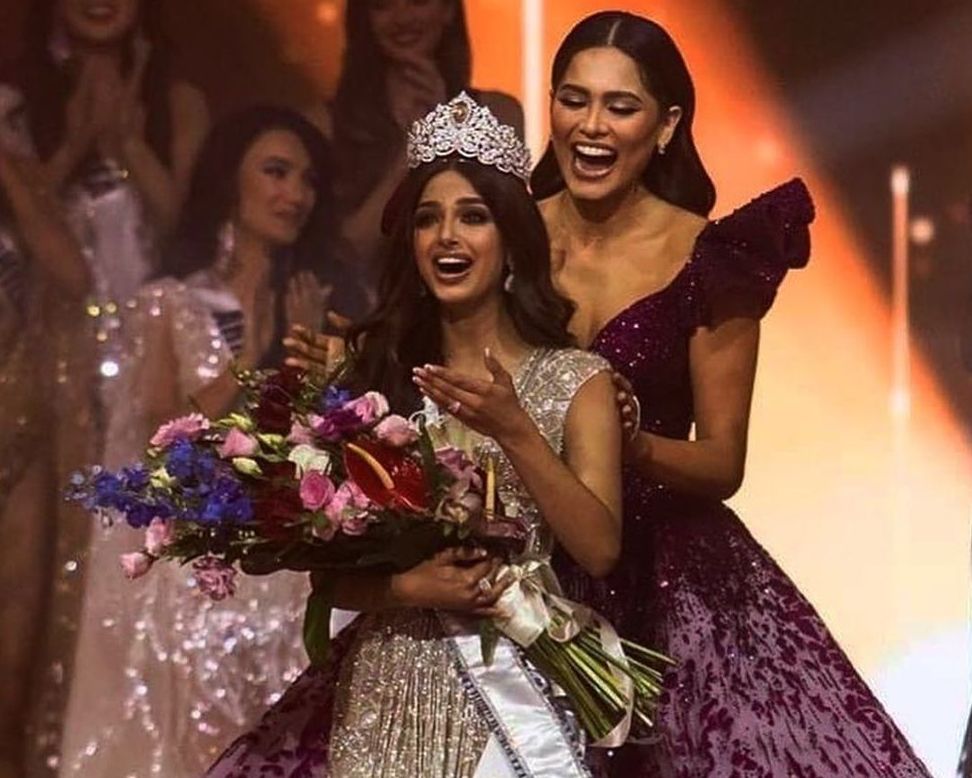 About Saisha Shinde
Saisha (Then Swapnil) graduated from the National Institute of fashion technology and completed a diploma in fashion styles from Italy. Shinde had his first moment of fame when he was selected as the runner-up for "Lakme Fashion House".
The continuous hustle and hard work made him land up a six-month internship at the House of Versace, a famous Italian fashion brand. Shinde has been quite vocal that the true aesthetics and skills were rejuvenated from Italy.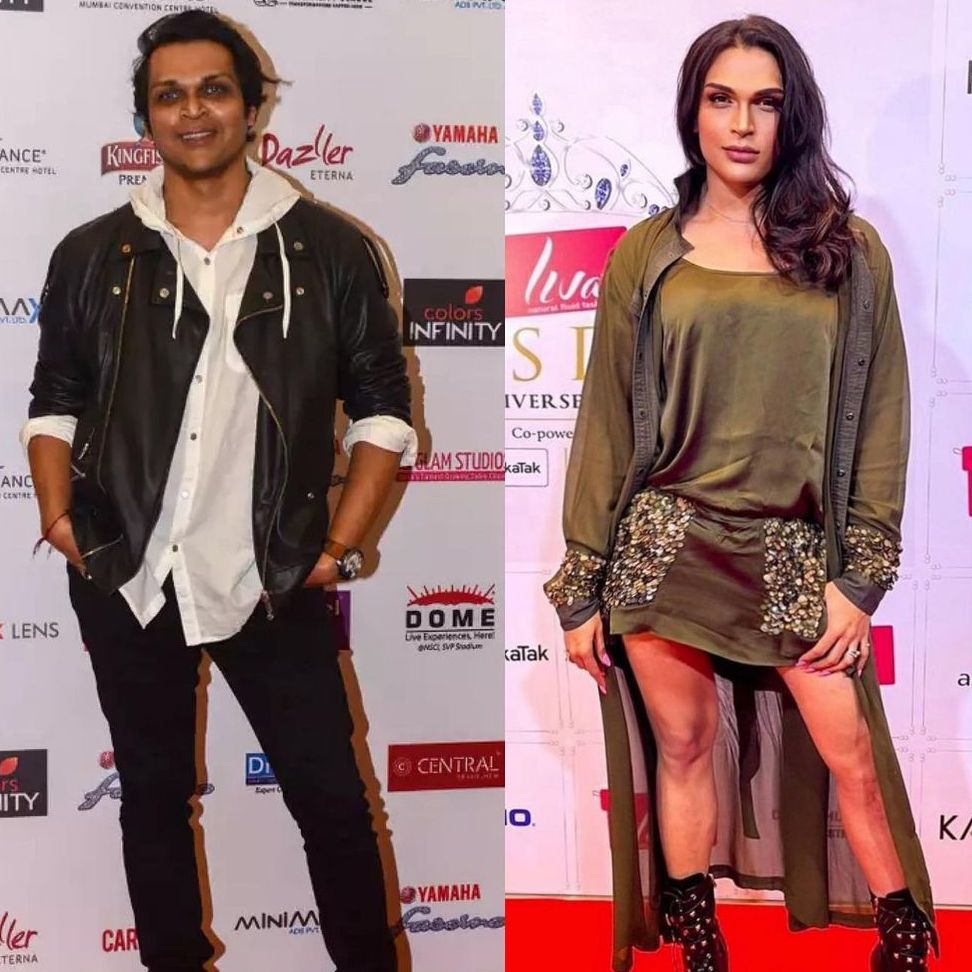 Saisha is a well-known Bollywood designer. A lesser-known fact about Shinde that a lot of mainstream people don't know is that Shinde has designed the likes of Aishwarya Rai, Madhuri Dixit, Shraddha Kapoor, Deepika Padukone, and a lot of other A-list actors.
Coming out as a Transwoman
Shinde came out as a transwoman at the start of the year 2021. While sharing new pictures on the public platform, Shinde wrote, "Here we go 2021". The note shed light on how Shinde was bullied and tormented.
" I spent the next few years believing that I was attracted to men because I was gay, but it was only 6 years years ago that I finally accepted to myself, and today that I accept to you. I'm not a gay man. I am a transwoman. " She pointed out while coming out as a transwoman.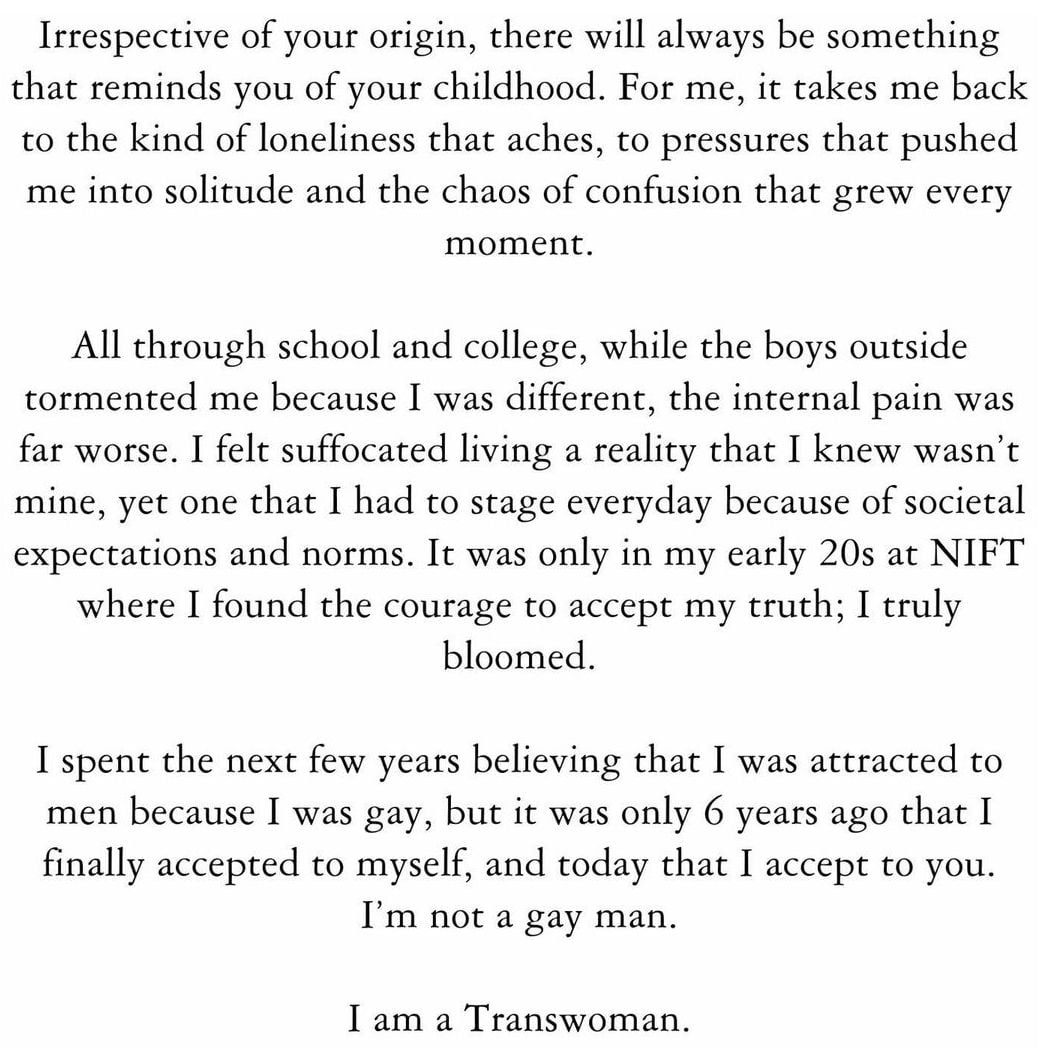 The designer is serving towards creating safe and inclusive work to make room for queer people in the fashion industry. Shinde believes that this is only possible when influential people like sportspersons, musicians, actors start coming out and embracing their identities.
"The more people from the mainstream industry start this movement the more representation we queers get", said Shinde in an interview.

About Harnaaz Sandhu's Gown
Harnaaz Sandhu's silver gown with its beaded decoration and leaping neckline became part of the iconic moment. Saisha mentioned that the gown is embroidered because Harnaaz believed in sustainability.
Stones, Sequins, and Phulkari patterns were captivated on the dress. Although the Phulkari patterns were given a modern curve, they fit in the roots from where Harnaaz Sandhu belonged, Punjab.
"We did it"
This is what Saisha Shinde wrote in an Instagram post after the news broke. She took to the public platform to share a picture of Harnaaz Sandhu in the floor gazing gown.
Saisha in an interview spoke of – "I have been getting messages and people are calling it the 'winning gown'. I am absolutely happy and honored to have worked with Harnaaz Sandhu. She is a girl with a heart of gold. It was amazing to work with her."
Harnaaz Sandhu and Saisha Shinde, the victorious pair, will give more power to other women of the country to not just believe in themselves but also to own what they are.
To read more inspiring stories on women empowerment, click here to know Samyuktha Viyajan – An inspiring engineer who quit her US job, opened a boutique, TouteStudio to empower trans-women
To know more about Harnaaz Sandhu, Please Check – Instagram, Twitter
To know more about Saisha Shinde, Please Check – Instagram.
If you have a story to tell feel free to contact us on Facebook and LinkedIn.