To achieve success in life, you need hard work, dedication, and self-belief. Failures and obstacles have to be tackled to reach one's goals. Today's motivational story is about an 18 years old young boy. The inspirational story is of Kuwar Amritbir Singh, who is a two-times world record holder in fitness.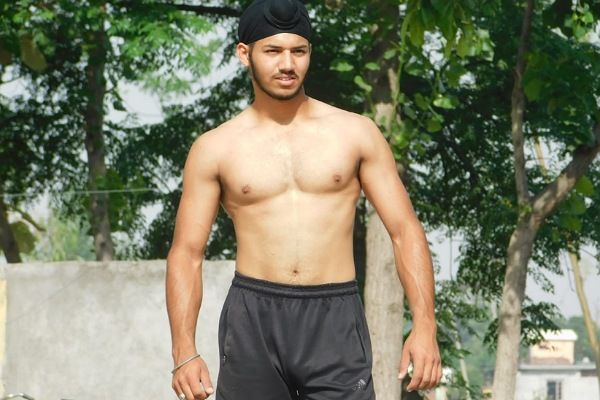 Kuwar Amritbir Singh belongs to Umarvala village, Gurdaspur district in Punjab. During his school years, he actively used to take part in plays. While playing the roles of some freedom fighters like Bhagat Singh, he got inspired to do something that would also make him well known. He used to come home and actively watch motivational and informative videos.
Kuwar Amritbir Singh's father, during his days, used to be very active in sports. He used to take part in various competitions and won many prizes too. Unfortunately, after the death of Kuwar Amritbir Singh's grandfather, his father had to take up the responsibility of the entire family and give up sports.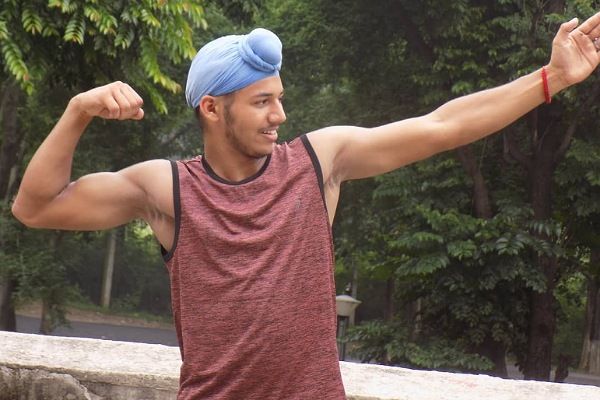 Kuwar Amritbir Singh started working out during his schooling years. Over time, his passion for fitness and exercising increased drastically. During an interview with mad4india, he mentioned, " I never went to the gym or took any proteins to build my body. I still believe in the traditional way of exercising and eating home-based healthy food. I don't use any gym-based equipment as well. I have created my fitness pieces of equipment using bricks, cement, and empty water bottles."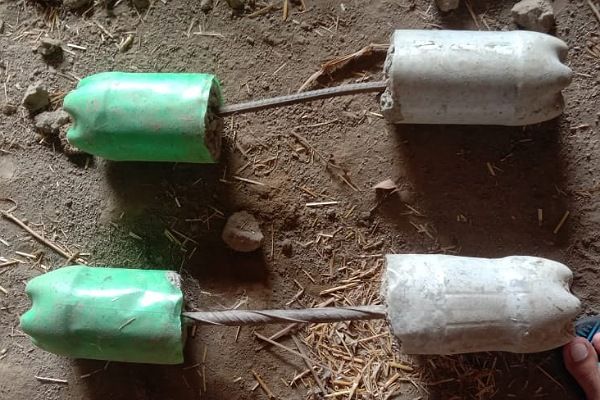 He always wanted to be an all-rounder and chose a non-medical stream in plus two. When he scored less in Mathematics, his family was disappointed. His teachers also felt that he won't be able to achieve much in life. None of this could demotivate Kuwar Amritbir Singh. He decided to work harder and put in more effort.
During his interview with mad4India, he mentioned, " I decided I won't let a piece of paper determine my future,". He decided he wanted to break the world record of knuckle pushups, which he successfully did twice. He broke the record the first time by completing 89 knuckle pushups in 1 minute and the second time by completing 118 knuckle pushups in one minute. He also broke the India book of record by completing 25 superman pushups within 30 seconds in November 2020.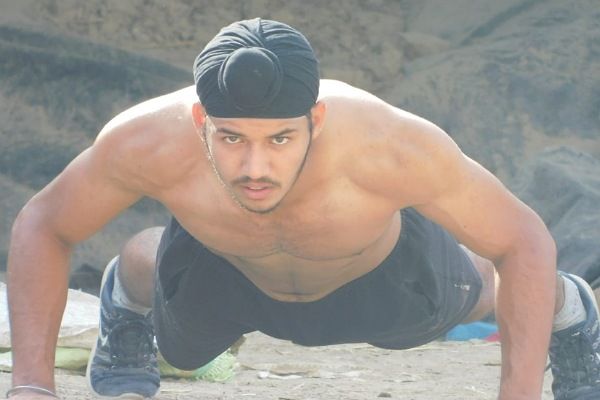 Kuwar Amritbir Singh also was among the 10 ten finalists in the show 'Hunar Punjab.' He was also approached by the head of the Halo app to become a brand ambassador from Punjab. The company was impressed by the good quality content posted by him. He worked with the Halo app for some time. After the recent India – China conflict, the app was banned in India.
He has also worked in two Punjabi short films that give out a very motivational message to all its viewers. Several companies like Gleenz Peanut Butter, Habhit Wellness, and Strong Soul Clothing Brand have also provided sponsorship to Kuwar Amritbir Singh.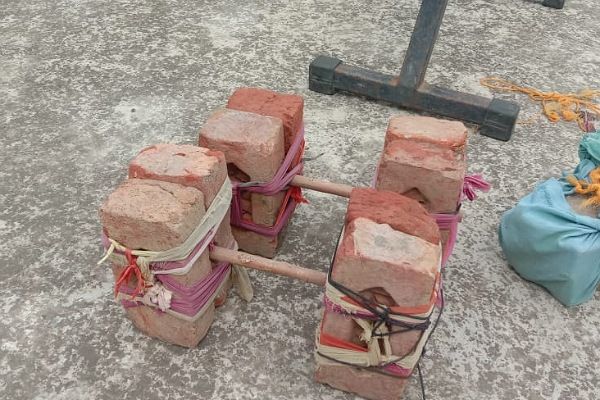 Currently, Kuwar Amritbir Singh is looking forward to his career in acting. He is very passionate about acting and fitness. Every day he practices action scenes to perform well in movies. His articles are actively being published in Punjabi Screen Magazine. He is eagerly looking forward to signing his first movie, to be offered by the production house of the magazine.
He wants to make the people of Punjab proud and become a youth icon. He was also nominated for the Karmaveer Chakra Award which he will receive the following month.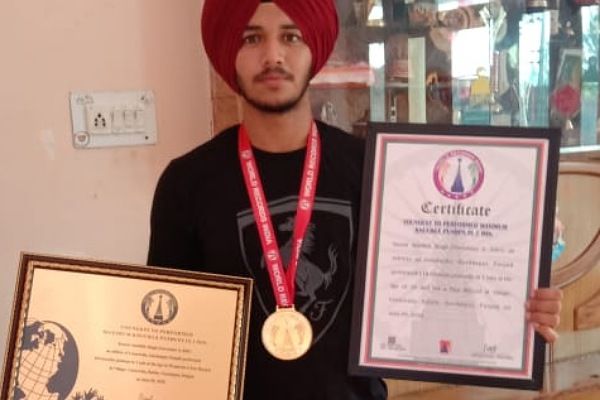 To know more about Kuwar Amritbir Singh, please check- Facebook and Instagram.
If you know more inspirational stories about a person, company, new idea, or social initiative, and want us to write it on mad4india.com, share such information with us on Facebook or LinkedIn